Recruitment Associate, Seton Teaching Fellows and Brillante Schools Network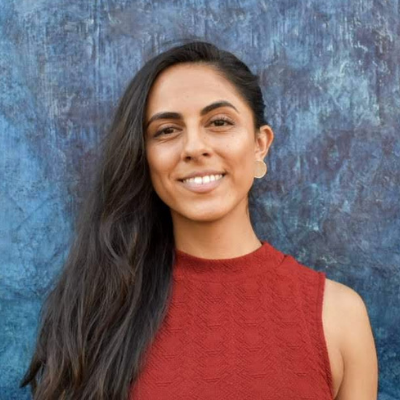 I am not capable of doing big things, but I want to do everything, even the smallest things, for the greater glory of God.
- St. Dominic Savio
Adriana Lira is a recruitment associate for Seton Teaching Fellows and Brillante Schools Network. In this role, she supports Seton's mission by sourcing and hiring teachers and Seton Teaching Fellows in our schools. Most recently, Adriana worked in the Archdiocese of New York where she came to know the joy of serving the mission of the Church in her everyday work. She has a deep appreciation for Catholic education, which she developed by attending eight years at a Catholic school in Puebla, Mexico, where she grew up.  Adriana spends her free time exploring New York City, relaxing in its many different parks, and attending mass at different parishes. She also enjoys traveling and discovering new foods and beautiful places around the world.
Aaron Brenner
❘
Adriana Lira
❘
Alexa Bonilla
❘
Alexandra Cohill
❘
Brett Chappell
❘
Christina Reyes
❘
Christy Mencia-Penalo
❘
Colleen Vaughn
❘
Dan Faas
❘
David Morales
❘
Dulce Salinas
❘
Elizabeth Reckart
❘
Emilia Chornay
❘
Emily Brooks
❘
Emily Gilbride
❘
Fr. Mark Haydu
❘
Gisell Sierra
❘
Isabella Gadapee
❘
Jacob Coonradt
❘
Jen Gowers
❘
Jessica Lovinsky
❘
Jolleen Wagner
❘
Juliana Odame-Labi
❘
Kayla Keller
❘
Kelly O'Brien
❘
Kelsey LaVigne
❘
Kevin Hanratty
❘
Leonard Francisco
❘
Luanne D. Zurlo
❘
Margaret Rippe
❘
Maria Valencia
❘
Mark Kreider
❘
Mary Catherine Lancaster
❘
Mary Grace Lewis
❘
Matt Salvatierra
❘
Michelle Lacouture Perry
❘
Peter Katcher
❘
Reyes Claudio
❘
Ruby Amezquita
❘
Shanelle County
❘
Stephanie Frias
❘
Stephanie Saroki de García
❘
Tess Lane
❘
Trevor Sorensen
❘
Ty Redmond
❘
William Bludgus
❘
Yeime Valle
❘