El Camino Program Leader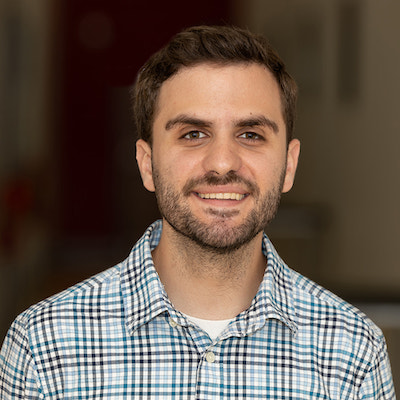 The higher we go, the better we shall hear the voice of Christ.
- Blessed Pier Giorgio Frassati
Alejandro Uribe currently serves as a program leader for El Camino. In this role, he supports and leads the Seton Teaching Fellows in their instructional and professional development. Prior to this role, Alejandro served as a Seton Teaching Fellow in cohorts seven and eight. Born in Medellín, Colombia and raised in Miami, Florida, Alejandro is a graduate of Florida International University in Business Management. After graduating, he immediately felt a drive and passion to work for Catholic education once he became a part of Seton's mission. In his free time, Alejandro enjoys volunteering at local parishes, playing music (guitar, bass and piano), and going to baseball games.
Aaron Brenner
❘
Adriana Lira
❘
Ale Slingerland
❘
Alejandro Uribe
❘
Alexandra Cohill
❘
Ana Vasquez
❘
Andrew Ketchum
❘
Ashley Del Rosario
❘
Billy Bludgus
❘
Brett Chappell
❘
Cathy Costigan
❘
Christina Reyes
❘
Christy Mencia-Penalo
❘
Claire Dwyer
❘
Colleen Vaughn
❘
Dan Faas
❘
Daniel Palombo
❘
David Morales
❘
Derek Lyssy
❘
Douglas Minson
❘
Elizabeth Reckart
❘
Elliot Hachey
❘
Emilia Chornay
❘
Emily Brooks
❘
Emily Gilbride
❘
Fr. Mark Haydu
❘
Jack Morgan
❘
Jacob Coonradt
❘
Jenny Garcia
❘
Jenny Kibrick
❘
Jessica Lovinsky
❘
Jolleen Wagner
❘
Juliana Odame-Arhin
❘
Katie Hernandez Akers
❘
Kayla Keller
❘
Kellie Pairan
❘
Kenneth Burchfiel
❘
Kevin Hanratty
❘
Lena McGovern
❘
Logan Amster
❘
Luanne D. Zurlo
❘
Margaret Rippe
❘
Maria Valencia
❘
Mariela Gratero
❘
Mark Kreider
❘
Mary Grace Lewis
❘
Matt Salvatierra
❘
Olivia Lang
❘
Rachelly Crime
❘
Reyes Claudio
❘
Ruby Amezquita
❘
Shanelle County
❘
Stephanie Frias
❘
Stephanie Montero
❘
Stephanie Saroki de García
❘
Tess Lane
❘
Trevor Sorensen
❘
Yeime Valle
❘