Director of Enrollment, Brilla Schools Network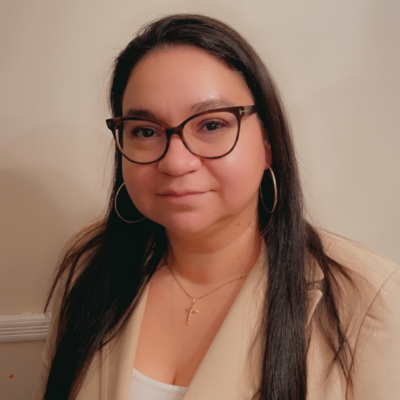 Education is the most powerful weapon we can use to change the world.
- Nelson Mandela
Alexa Bonilla serves as the director of enrollment for Brilla Schools Network. In this role, she oversees enrollment marketing and retention initiatives, ensures admissions compliance, and supports community partnerships. Prior to joining the Seton team, she worked as an associate director of enrollment at Success Academy. Alexa was born and raised in the Bronx and is proud to have received a strong Catholic education propelling her to attend and graduate from Cornell University. She began her career by joining Teach for America as a bilingual education teacher in a middle school in the Bronx and has been in the education field ever since. She firmly believes in contributing to her community through education.
Aaron Brenner
❘
Adriana Lira
❘
Alexa Bonilla
❘
Alexandra Cohill
❘
Brett Chappell
❘
Christina Reyes
❘
Christy Mencia-Penalo
❘
Colleen Vaughn
❘
Dan Faas
❘
David Morales
❘
Dulce Salinas
❘
Elizabeth Reckart
❘
Emilia Chornay
❘
Emily Brooks
❘
Emily Gilbride
❘
Fr. Mark Haydu
❘
Gisell Sierra
❘
Isabella Gadapee
❘
Jacob Coonradt
❘
Jen Gowers
❘
Jessica Lovinsky
❘
Jolleen Wagner
❘
Juliana Odame-Labi
❘
Kayla Keller
❘
Kelly O'Brien
❘
Kelsey LaVigne
❘
Kevin Hanratty
❘
Leonard Francisco
❘
Luanne D. Zurlo
❘
Margaret Rippe
❘
Maria Valencia
❘
Mark Kreider
❘
Mary Catherine Lancaster
❘
Mary Grace Lewis
❘
Matt Salvatierra
❘
Michelle Lacouture Perry
❘
Peter Katcher
❘
Reyes Claudio
❘
Ruby Amezquita
❘
Shanelle County
❘
Stephanie Frias
❘
Stephanie Saroki de García
❘
Tess Lane
❘
Trevor Sorensen
❘
Ty Redmond
❘
William Bludgus
❘
Yeime Valle
❘