Senior Manager of Alumni Schools, Blended Learning Network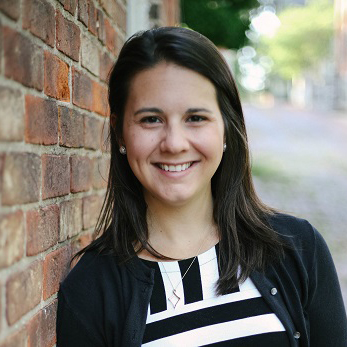 Be humble, be simple, and bring joy to others.
- Madeleine Sophie Barat
Amanda Zingone is a senior manager of alumni schools for Seton's Blended Learning Network. Prior to joining Seton, Amanda was a Teach For America corps member in Southwest Ohio, where she taught first grade and coached middle school volleyball in Dayton. After two years in Dayton, she moved to Columbus to be a founding first grade teacher at KIPP Columbus Elementary. She then served as the second grade literacy co-teacher while pursuing her reading endorsement from the University of Cincinnati. Amanda earned a bachelor of science in management from Tulane University.
[Former Employee] Jeff Kerscher
❘
[Former Employee] Robert Alexander
❘
Aaron Brenner
❘
Alexa Bonilla
❘
Amanda Zingone
❘
Brett Chappell
❘
Cecilia Gallagher
❘
Christina Reyes
❘
Dan Faas
❘
Danielle Schirripa
❘
David Morales
❘
Elizabeth Reckart
❘
Emilia Chornay
❘
Emily Brooks
❘
Emily Gilbride
❘
Fr. Mark Haydu
❘
Gisell Sierra
❘
Isabella Gadapee
❘
Jen Gowers
❘
Jolleen Wagner
❘
Kayla Keller
❘
Kelsey LaVigne
❘
Korleen Cosgrove
❘
Leonard Francisco
❘
Luanne D. Zurlo
❘
Margaret Nieto
❘
Maria Valencia
❘
Mark Kreider
❘
Mary Catherine Lancaster
❘
Matt Gaimari
❘
Matt Salvatierra
❘
Michael Carbone
❘
Michelle Lacouture Perry
❘
Navil Acevedo
❘
Peter Katcher
❘
Rachel Marchand
❘
Reyes Claudio
❘
Ruby Amezquita
❘
Sarah Meagher
❘
Shanelle County
❘
Stephanie Frias
❘
Stephanie Saroki de García
❘
Tess Lane
❘
Trevor Sorensen
❘
Yeime Valle
❘