Chief Talent Officer, Brilla Schools Network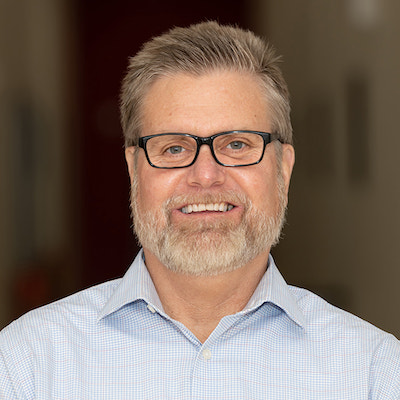 Intelligence is not enough. Intelligence plus character—that is the goal of true education. The complete education gives one not only power of concentration, but worthy objectives upon which to concentrate.
- Martin Luther King, Jr.
Brett Chappell is the chief talent officer for the Brilla Schools Network. Prior to joining the Seton team, Brett served as an enlisted US Navy SEAL as a member of SEAL Team 8 in Virginia. After separating from the Navy, Brett completed a bachelor's and master's degree from Arizona State University. He entered the K-12 education space through Teach For America (TFA) to continue doing service oriented and impactful work. While teaching in an urban public middle school, Brett witnessed the character and academic impact that military veterans were having in the K-12 education space. He joined the organization's national staff on the Strategic Initiative and Partnership team to help lead the military veteran and veteran spouse recruitment efforts. Brett then transitioned to TFA's Professional Strategy team, where he managed the passive prospect sourcing and cultivation strategy for more than 20,000 of TFA's top candidates. In 2016, Brett joined Success Academy Charter Network as the director of talent, leading a team responsible for filling more than 1,000 yearly school-based instructional and operational roles. Most recently, Brett earned a master's degree from Columbia University in human capital management with a focus on organizational excellence. Brett lives at the north end of the Jersey Shore with his wife and daughters where they enjoy spending time at the beach, hiking, fooding, and generally just having fun.
Aaron Brenner
❘
Adriana Lira
❘
Ale Slingerland
❘
Alejandro Uribe
❘
Alexandra Cohill
❘
Ana Vasquez
❘
Andrew Ketchum
❘
Ashley Del Rosario
❘
Billy Bludgus
❘
Brett Chappell
❘
Cathy Costigan
❘
Christina Reyes
❘
Christy Mencia-Penalo
❘
Claire Dwyer
❘
Colleen Vaughn
❘
Dan Faas
❘
Daniel Palombo
❘
David Morales
❘
Derek Lyssy
❘
Douglas Minson
❘
Elizabeth Reckart
❘
Elliot Hachey
❘
Emilia Chornay
❘
Emily Brooks
❘
Emily Gilbride
❘
Fr. Mark Haydu
❘
Jack Morgan
❘
Jacob Coonradt
❘
Jenny Garcia
❘
Jenny Kibrick
❘
Jessica Lovinsky
❘
Jolleen Wagner
❘
Juliana Odame-Arhin
❘
Katie Hernandez Akers
❘
Kayla Keller
❘
Kellie Pairan
❘
Kenneth Burchfiel
❘
Kevin Hanratty
❘
Lena McGovern
❘
Logan Amster
❘
Luanne D. Zurlo
❘
Margaret Rippe
❘
Maria Valencia
❘
Mariela Gratero
❘
Mark Kreider
❘
Mary Grace Lewis
❘
Matt Salvatierra
❘
Olivia Lang
❘
Rachelly Crime
❘
Reyes Claudio
❘
Ruby Amezquita
❘
Shanelle County
❘
Stephanie Frias
❘
Stephanie Montero
❘
Stephanie Saroki de García
❘
Tess Lane
❘
Trevor Sorensen
❘
Yeime Valle
❘