Chief Talent Officer, Brilla Schools Network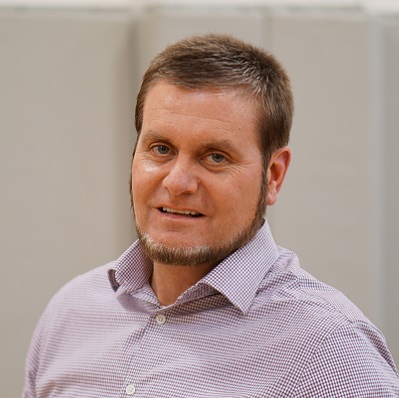 Intelligence is not enough. Intelligence plus character—that is the goal of true education. The complete education gives one not only power of concentration, but worthy objectives upon which to concentrate.
- Martin Luther King, Jr.
Brett Chappell is the chief talent officer for the Brilla Schools Network. Prior to joining the Seton team, Brett served as an enlisted US Navy SEAL, where he graduated class 184 as Honorman. After earning the coveted SEAL trident, Brett served as a member of SEAL Team 8 in Little Creek, Virginia. After separating from the Navy, Brett completed his bachelor's and master's degrees from Arizona State University and found that continued service and impactful work was what motivated him, so he entered the education reform space through Teach For America (TFA). While teaching in an urban public middle school, Brett witnessed the character and academic impact that military veterans were having in the K-12 education space. He joined the organization's national staff on the Strategic Initiative and Partnership team to help lead the military veteran and veteran spouse recruitment efforts. Brett then transitioned to TFA's Professional Strategy team, where he managed passive prospect sourcing and connect and cultivation strategy for more than 20,000 of TFA's top candidates. In 2016, Brett joined Success Academy Charter Network, where he continued his impactful work as the director of talent, leading a team responsible for filling more than 1,000 yearly school-based instructional and operational roles. Brett lives at the north end of the Jersey Shore with his wife and two daughters. They spend their free time at the beach, hiking, fooding, and generally just having fun.
[Former Employee] Jeff Kerscher
❘
[Former Employee] Robert Alexander
❘
Aaron Brenner
❘
Alexa Bonilla
❘
Amanda Zingone
❘
Brett Chappell
❘
Cecilia Gallagher
❘
Christina Reyes
❘
Dan Faas
❘
Danielle Schirripa
❘
David Morales
❘
Elizabeth Reckart
❘
Emilia Chornay
❘
Emily Brooks
❘
Emily Gilbride
❘
Fr. Mark Haydu
❘
Gisell Sierra
❘
Isabella Gadapee
❘
Jen Gowers
❘
Jolleen Wagner
❘
Kayla Keller
❘
Kelsey LaVigne
❘
Korleen Cosgrove
❘
Leonard Francisco
❘
Luanne D. Zurlo
❘
Margaret Nieto
❘
Maria Valencia
❘
Mark Kreider
❘
Mary Catherine Lancaster
❘
Matt Gaimari
❘
Matt Salvatierra
❘
Michael Carbone
❘
Michelle Lacouture Perry
❘
Navil Acevedo
❘
Peter Katcher
❘
Rachel Marchand
❘
Reyes Claudio
❘
Ruby Amezquita
❘
Sarah Meagher
❘
Shanelle County
❘
Stephanie Frias
❘
Stephanie Saroki de García
❘
Tess Lane
❘
Trevor Sorensen
❘
Yeime Valle
❘