Seton Leadership Fellow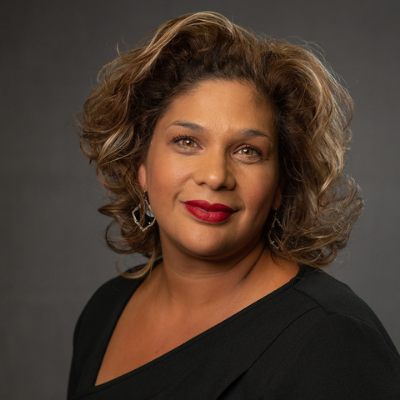 Not all of us can be rich, wise, famous … yet, ALL OF US – yes, all of us – are called to be saints.
- St. Josemaria Escriva
Cecilia Gallagher is embarking on her nineteenth year in education as the founding principal for Brillante Academy in McAllen, Texas. For eighteen years, while teaching, coaching and leading, Cecilia had the privilege to serve and give back to her small community in Las Milpas, Texas. She has had the opportunity to work in both traditional and charter school systems, changing the trajectory of children in truly underserved communities by ensuring they received a first-class education. Her passion for serving and planting the seed of hope and belief in children has contributed to the fruition of college dreams for minority families with low socioeconomic status. Most recently, Cecilia was the principal for IDEA Pharr College Preparatory, a high performing charter school in South Texas that has matriculated 100% of seniors into top tier colleges and universities since their first graduating class in 2017. In her nine years at IDEA Public Schools, Cecilia was fortunate to serve as an reading consultant, a middle school ELA teacher, basketball coach, college counselor, assistant principal of instruction, principal in residence, and college preparatory principal. Preceding, IDEA Public Schools, Cecilia felt blessed and honored to give back to her alma mater, Valley View ISD in Pharr, Texas , for ten years as an elementary bilingual teacher, varsity volleyball, basketball, softball, track, cross country high school coach and middle school english language arts teacher. Cecilia acquired a bachelor of science in interdisciplinary studies with an emphasis in bilingual education from Texas A&M University Corpus Christi. She strives to live according to her priorities: God, family, and service to others to fulfill God's purpose in her life. Cecilia was blessed with a wonderful husband and their five children. The Gallagher bunch reside in Mission, Texas and they absolutely love building memories on the water swimming, fishing, boating, and floating.
Aaron Brenner
❘
Adriana Lira
❘
Alexa Bonilla
❘
Alexandra Cohill
❘
Brett Chappell
❘
Cecilia Gallagher
❘
Christina Reyes
❘
Christy Mencia-Penalo
❘
Colleen Vaughn
❘
Dan Faas
❘
David Morales
❘
Dulce Salinas
❘
Elizabeth Reckart
❘
Emilia Chornay
❘
Emily Brooks
❘
Emily Gilbride
❘
Fr. Mark Haydu
❘
Gisell Sierra
❘
Isabella Gadapee
❘
Jacob Coonradt
❘
Jen Gowers
❘
Jessica Lovinsky
❘
Jolleen Wagner
❘
Juliana Odame-Labi
❘
Kayla Keller
❘
Kelly O'Brien
❘
Kelsey LaVigne
❘
Kevin Hanratty
❘
Leonard Francisco
❘
Luanne D. Zurlo
❘
Maria Valencia
❘
Mark Kreider
❘
Mary Catherine Lancaster
❘
Mary Grace Lewis
❘
Matt Salvatierra
❘
Michael Carbone
❘
Michelle Lacouture Perry
❘
Peter Katcher
❘
Reyes Claudio
❘
Ruby Amezquita
❘
Shanelle County
❘
Stephanie Frias
❘
Stephanie Saroki de García
❘
Tess Lane
❘
Trevor Sorensen
❘
William Bludgus
❘
Yeime Valle
❘