Special Projects Manager, Brilla Schools Network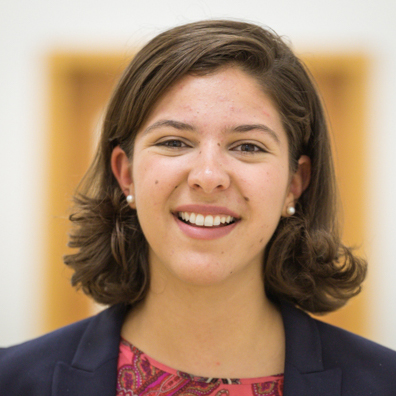 Thanks are the highest form of thought and gratitude is happiness doubled by wonder.
- G.K. Chesterton
Danielle Schirripa is an executive associate of the Brilla Schools Network. In her role, she works with the executive director in overseeing the development and expansion of the network. Danielle's interest in character education led her to work for the Youth Leadership Foundation (YLF), a Washington-based non-profit that runs supplementary after-school and summer enrichment programs for students in grades 3-12. At YLF, she helped to design and implement a virtue-based mentoring program. She earned a bachelor of arts in philosophy degree at the Catholic University of America (CUA), where she edited and directed the operations of an undergraduate research journal in its founding years. Her favorite pastimes include writing, hiking, and watching baseball.
[Former Employee] Jeff Kerscher
❘
[Former Employee] Robert Alexander
❘
Aaron Brenner
❘
Alexa Bonilla
❘
Amanda Zingone
❘
Brett Chappell
❘
Cecilia Gallagher
❘
Christina Reyes
❘
Dan Faas
❘
Danielle Schirripa
❘
David Morales
❘
Elizabeth Reckart
❘
Emilia Chornay
❘
Emily Brooks
❘
Emily Gilbride
❘
Fr. Mark Haydu
❘
Gisell Sierra
❘
Isabella Gadapee
❘
Jen Gowers
❘
Jolleen Wagner
❘
Kayla Keller
❘
Kelsey LaVigne
❘
Korleen Cosgrove
❘
Leonard Francisco
❘
Luanne D. Zurlo
❘
Margaret Nieto
❘
Maria Valencia
❘
Mark Kreider
❘
Mary Catherine Lancaster
❘
Matt Gaimari
❘
Matt Salvatierra
❘
Michael Carbone
❘
Michelle Lacouture Perry
❘
Navil Acevedo
❘
Peter Katcher
❘
Rachel Marchand
❘
Reyes Claudio
❘
Ruby Amezquita
❘
Sarah Meagher
❘
Shanelle County
❘
Stephanie Frias
❘
Stephanie Saroki de García
❘
Tess Lane
❘
Trevor Sorensen
❘
Yeime Valle
❘