Student Recruitment Manager, Brillante Schools Network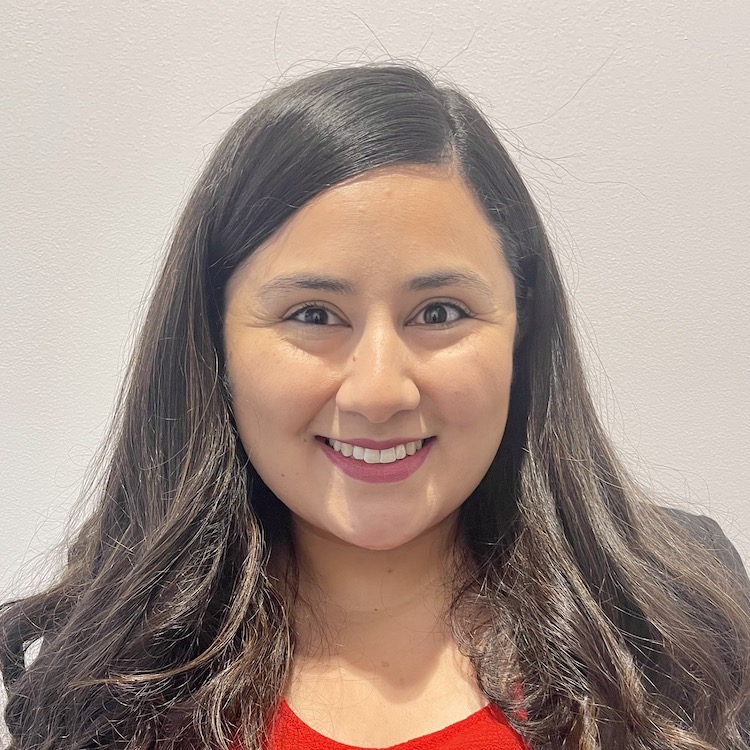 Speak Lord, Your servant is listening.
- 1 Samuel 3:9
Dulce Salinas serves as the Student Recruitment Manager for Brillante Schools Network. She graduated from The University of Texas—Rio Grande Valley with a bachelor of science in Rehabilitation Services. Dulce's heart and passion is to advocate for those around her. She has gone on multiple summer mission trips to Chile to serve university students. Dulce has worked in the College and Career field for the past few years. Her vision is to see students succeed. In her spare time, Dulce enjoys spending time with her husband, their black lab Benji, barbecuing, and helping couples plan their weddings.
Aaron Brenner
❘
Adriana Lira
❘
Alexa Bonilla
❘
Alexandra Cohill
❘
Brett Chappell
❘
Christina Reyes
❘
Christy Mencia-Penalo
❘
Colleen Vaughn
❘
Dan Faas
❘
David Morales
❘
Dulce Salinas
❘
Elizabeth Reckart
❘
Emilia Chornay
❘
Emily Brooks
❘
Emily Gilbride
❘
Fr. Mark Haydu
❘
Gisell Sierra
❘
Isabella Gadapee
❘
Jacob Coonradt
❘
Jen Gowers
❘
Jessica Lovinsky
❘
Jolleen Wagner
❘
Juliana Odame-Labi
❘
Kayla Keller
❘
Kelly O'Brien
❘
Kelsey LaVigne
❘
Kevin Hanratty
❘
Leonard Francisco
❘
Luanne D. Zurlo
❘
Margaret Rippe
❘
Maria Valencia
❘
Mark Kreider
❘
Mary Catherine Lancaster
❘
Mary Grace Lewis
❘
Matt Salvatierra
❘
Michelle Lacouture Perry
❘
Peter Katcher
❘
Reyes Claudio
❘
Ruby Amezquita
❘
Shanelle County
❘
Stephanie Frias
❘
Stephanie Saroki de García
❘
Tess Lane
❘
Trevor Sorensen
❘
Ty Redmond
❘
William Bludgus
❘
Yeime Valle
❘