Recruitment Manager, Brilla Schools Network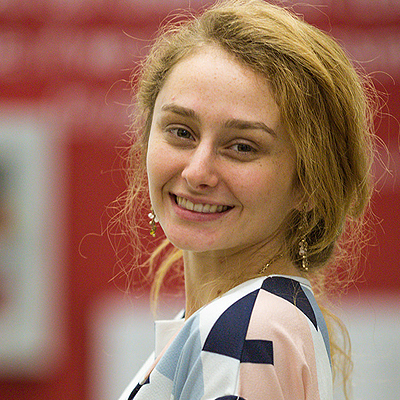 Find the real world, give it endlessly away, grow rich flinging gold to all those who ask. Live at the empty heart of paradox. I'll dance there with you—cheek to cheek.
- Gregory Boyle
Isabella Gadapee is a recruitment manager for Seton Education Partners. In this role, she draws in motivated, high achieving, and faith-filled applicants to work for Seton and Brilla schools. Prior to this position she served as a Seton Teaching Fellow for a year, living in community in the South Bronx, and teaching at Seton's faith-based after-school program, El Camino. Born and raised in Sarasota, Florida, Isabella grew up on the beach, but loves the people, culture, and fast pace of New York City. She holds a bachelor's degree in history and Catholic theology from Christendom College. She is devoted to the Catholic faith, classical education, wellness and nutrition, and learning Spanish.
Aaron Brenner
❘
Adriana Lira
❘
Alexa Bonilla
❘
Alexandra Cohill
❘
Brett Chappell
❘
Christina Reyes
❘
Christy Mencia-Penalo
❘
Colleen Vaughn
❘
Dan Faas
❘
David Morales
❘
Dulce Salinas
❘
Elizabeth Reckart
❘
Emilia Chornay
❘
Emily Brooks
❘
Emily Gilbride
❘
Fr. Mark Haydu
❘
Gisell Sierra
❘
Isabella Gadapee
❘
Jacob Coonradt
❘
Jen Gowers
❘
Jessica Lovinsky
❘
Jolleen Wagner
❘
Juliana Odame-Labi
❘
Kayla Keller
❘
Kelly O'Brien
❘
Kelsey LaVigne
❘
Kevin Hanratty
❘
Leonard Francisco
❘
Luanne D. Zurlo
❘
Margaret Rippe
❘
Maria Valencia
❘
Mark Kreider
❘
Mary Catherine Lancaster
❘
Mary Grace Lewis
❘
Matt Salvatierra
❘
Michelle Lacouture Perry
❘
Peter Katcher
❘
Reyes Claudio
❘
Ruby Amezquita
❘
Shanelle County
❘
Stephanie Frias
❘
Stephanie Saroki de García
❘
Tess Lane
❘
Trevor Sorensen
❘
Ty Redmond
❘
William Bludgus
❘
Yeime Valle
❘