Recruitment Associate, Seton Teaching Fellows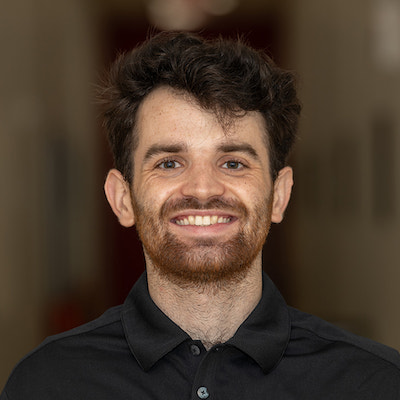 Man is what he does with his silence.
- Friedrich von Hugel
Jackson "Jack" Morgan joined the Seton team as a recruitment associate in 2022. Originally from Spanish Fort, Alabama, he graduated from Auburn University in 2021, receiving a Bachelor of Arts in political science. During his time at Auburn University, Jack became a Christian and was confirmed as a member of the Catholic Church in April 2021. Through this experience, he developed a passion for teaching and leading others toward the Truth of Christ, ultimately inspiring him to become a Seton Teaching Fellow. He enjoys solitude, prayer, reading, hiking, fishing, grilling, and basketball in his free time. He also has a devotion and love for the Christian East and hosts a biweekly Catholic apologetics and catechetical podcast.
Aaron Brenner
❘
Ale Slingerland
❘
Alexandra Burchfiel
❘
Ana Vasquez
❘
Andrew Ketchum
❘
Ashley Del Rosario
❘
Catherine Birri
❘
Cathy Costigan
❘
Charles Bozian
❘
Christina Reyes
❘
Christine Warner
❘
Claire Dwyer
❘
Clare Fay
❘
Colleen Vaughn
❘
Cynthia Valencia
❘
Daniel Palombo
❘
David Mata
❘
David Morales
❘
Elizabeth Reckart
❘
Elliot Hachey
❘
Emilia Chornay
❘
Emily Brooks
❘
Emily Gilbride
❘
Emma Matheson
❘
Evan Vautour
❘
Fr. Mark Haydu
❘
Hannah Lafiosca
❘
Jack Morgan
❘
Jacob Coonradt
❘
Jenny Garcia
❘
Jenny Kibrick
❘
Jessica Lovinsky
❘
Jill Limongi
❘
Joe Dobrynski
❘
Jolleen Wagner
❘
Juliana Odame-Arhin
❘
Kate Myers de Vega
❘
Katie Hernandez Akers
❘
Kayla Keller
❘
Kenneth Burchfiel
❘
Kevin Hanratty
❘
Laura Barron
❘
Lena McGovern
❘
Logan Amster
❘
Margaret Rippe
❘
Maria Valencia
❘
Mariela Gratero
❘
Mary Grace Lewis
❘
Matt Salvatierra
❘
Michael Carbone
❘
Olivia Lang
❘
Rachelly Crime
❘
Reyes Claudio
❘
Ruby Amezquita
❘
Sandra Céspedes
❘
Shanelle County
❘
Stephanie Frias
❘
Stephanie Montero
❘
Stephanie Saroki de García
❘
Tanicqua Pryor
❘
Tess Lane
❘
Tony Crnkovich
❘
Trevor Sorensen
❘
Yeime Valle
❘
Zoranlly Burgos
❘