General Partner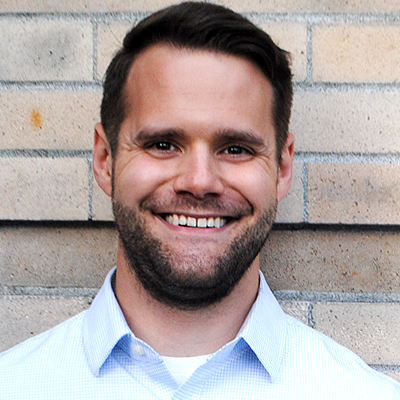 Do not go where the path may lead, go instead where there is no path and leave a trail.
- Ralph Waldo Emerson
Jeff Kerscher is a general partner at Seton Education Partners, where he oversees all of Seton's Catholic school initiatives. Jeff was the founding director of the Seton Blended Learning Network, which uses technology, creative problem-solving, and nationwide collaboration to substantially improve academic performance and reduce operating costs at urban Catholic schools. Under Jeff's leadership, the network grew from a start-up pilot to a thirteen school, nine city network serving over 3,300 students. During this time, network schools posted growth on-par with or outpacing that of many high-performing charter networks while simultaneously driving a collective 30% increase in enrollment. Prior to joining Seton, Jeff served as Dean of Students at John Carroll High School in Fort Pierce, Florida and completed the University of Notre Dame's Alliance for Catholic Education (ACE) Service Through Teaching program at St. Thomas More Catholic Academy in inner-city Washington, D.C. During ACE, Jeff taught middle school students social studies, religion, and language arts. Jeff earned a bachelor of arts in political science from Xavier University, a master's in education from the University of Notre Dame, and a masters in business administration from the University of Washington's Foster School of Business.
[Former Employee] Jeff Kerscher
❘
[Former Employee] Robert Alexander
❘
Aaron Brenner
❘
Alexa Bonilla
❘
Amanda Zingone
❘
Brett Chappell
❘
Cecilia Gallagher
❘
Christina Reyes
❘
Dan Faas
❘
Danielle Schirripa
❘
David Morales
❘
Elizabeth Reckart
❘
Emilia Chornay
❘
Emily Brooks
❘
Emily Gilbride
❘
Fr. Mark Haydu
❘
Gisell Sierra
❘
Isabella Gadapee
❘
Jen Gowers
❘
Jolleen Wagner
❘
Kayla Keller
❘
Kelsey LaVigne
❘
Korleen Cosgrove
❘
Leonard Francisco
❘
Luanne D. Zurlo
❘
Margaret Nieto
❘
Maria Valencia
❘
Mark Kreider
❘
Mary Catherine Lancaster
❘
Matt Gaimari
❘
Matt Salvatierra
❘
Michael Carbone
❘
Michelle Lacouture Perry
❘
Navil Acevedo
❘
Peter Katcher
❘
Rachel Marchand
❘
Reyes Claudio
❘
Ruby Amezquita
❘
Sarah Meagher
❘
Shanelle County
❘
Stephanie Frias
❘
Stephanie Saroki de García
❘
Tess Lane
❘
Trevor Sorensen
❘
Yeime Valle
❘