Chief of Instruction, Professional Development and School Management, Brilla Schools Network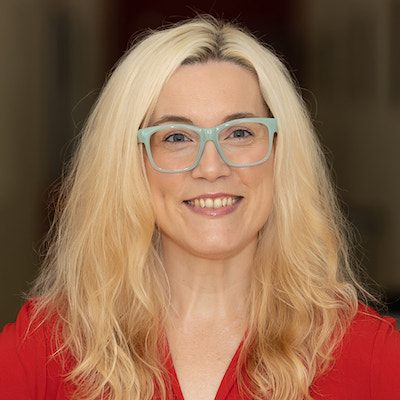 The education we want for our own child, that must we want for all the children of the community. Anything less is unlovely, and left unchecked, destroys our democracy.
- John Dewey
Jen Gowers serves as the chief of schools instruction, management and professional development for the Brilla Schools Network. She believes that the world will thrive when our youth thrive, and considers it a great privilege to work in solidarity with a team that is deeply committed to uplifting the dignity and spirit of young people. Prior to joining Brilla, Jen served as the executive director for ACT, the youth non-profit at the Cathedral of St. John the Divine, as well as the managing director of literacy for Ascend Public Charter Schools, the director of curriculum for Equality Charter School, and in several roles as a senior educational consultant (with New Visions for Public Schools, with Teaching Matters). In her early career, she served as an English teacher in the South Bronx and is delighted to return to service in the Bronx. While completing her doctorate in education at Teachers College, Columbia University, she had the opportunity to simultaneously teach and support master's students of education. Jen received her master's degree in education from the Harvard Graduate School of Education and her bachelor's degrees in English and in elementary education from the University of Wisconsin-Madison.
Aaron Brenner
❘
Adriana Lira
❘
Ale Slingerland
❘
Alejandro Uribe
❘
Alexa Bonilla
❘
Alexandra Cohill
❘
Ana Vasquez
❘
Andrew Ketchum
❘
Ashley Del Rosario
❘
Billy Bludgus
❘
Brett Chappell
❘
Cathy Costigan
❘
Christina Reyes
❘
Christy Mencia-Penalo
❘
Claire Dwyer
❘
Colleen Vaughn
❘
Dan Faas
❘
Daniel Palombo
❘
David Morales
❘
Derek Lyssy
❘
Douglas Minson
❘
Dulce Salinas
❘
Elizabeth Reckart
❘
Elliot Hachey
❘
Emilia Chornay
❘
Emily Brooks
❘
Emily Gilbride
❘
Fr. Mark Haydu
❘
Gisell Sierra
❘
Isabella Gadapee
❘
Jack Morgan
❘
Jacob Coonradt
❘
Jen Gowers
❘
Jenny Garcia
❘
Jenny Kibrick
❘
Jessica Lovinsky
❘
Jolleen Wagner
❘
Juliana Odame-Labi
❘
Kayla Keller
❘
Kellie Pairan
❘
Kelly O'Brien
❘
Kelsey LaVigne
❘
Kenneth Burchfiel
❘
Kevin Hanratty
❘
Leonard Francisco
❘
Logan Amster
❘
Luanne D. Zurlo
❘
Margaret Rippe
❘
Maria Valencia
❘
Mariela Gratero
❘
Mark Kreider
❘
Mary Catherine Lancaster
❘
Mary Grace Lewis
❘
Mary Molloy
❘
Matt Salvatierra
❘
Michelle Lacouture Perry
❘
Olivia Lang
❘
Peter Katcher
❘
Rachelly Crime
❘
Reyes Claudio
❘
Ruby Amezquita
❘
Shanelle County
❘
Stephanie Frias
❘
Stephanie Montero
❘
Stephanie Saroki de García
❘
Tess Lane
❘
Trevor Sorensen
❘
Ty Redmond
❘
Yeime Valle
❘