Director of Growth, Florida, Romero Academy Network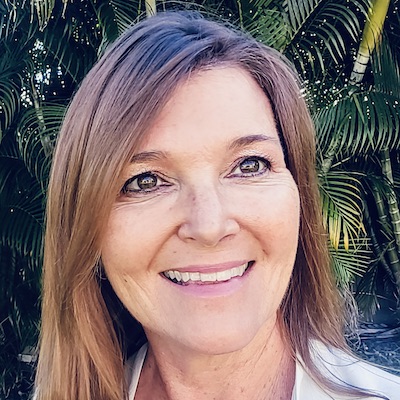 Love is our true destiny. We do not find the meaning of life by ourselves alone. We find it with another.
- Thomas Merton
Kate serves as the director of growth, Florida. In her role, she explores opportunities for expansion of Romero Academy schools in Florida under the leadership of Emily Gilbride, executive director of the Romero Academy Network.  Before stepping into her current role, Kate had established a 20-year career in post-secondary education as an English and writing professor and academic dean. Working at a private Christian university in West Palm Beach for over a decade confirmed her need to integrate her Catholic faith into her professional life and to serve the needs of others in the educational space. Kate holds a B.A. in german language and literature from Barnard College, an M.A. in medieval studies from Western Michigan University, and an M.A. in linguistics from the University of South Carolina. Most recently, Kate earned her Doctor of Arts in English Pedagogy from Murray State University, where the focus of her capstone project was a teleological defense of Christian literary criticism.  A resident of Jupiter, FL, Kate enjoys spending time outdoors with her husband, Pedro, and her three sons, Salvador, Javier, and Alejandro, and reading when there is rare quiet.
Aaron Brenner
❘
Ale Slingerland
❘
Alexandra Burchfiel
❘
Ana Vasquez
❘
Andrew Ketchum
❘
Ashley Del Rosario
❘
Catherine Birri
❘
Cathy Costigan
❘
Charles Bozian
❘
Christina Reyes
❘
Christine Warner
❘
Claire Dwyer
❘
Clare Fay
❘
Colleen Vaughn
❘
Cynthia Valencia
❘
Daniel Palombo
❘
David Mata
❘
David Morales
❘
Elizabeth Reckart
❘
Elliot Hachey
❘
Emilia Chornay
❘
Emily Brooks
❘
Emily Gilbride
❘
Emma Matheson
❘
Evan Vautour
❘
Fr. Mark Haydu
❘
Hannah Lafiosca
❘
Jack Morgan
❘
Jacob Coonradt
❘
Jenny Garcia
❘
Jenny Kibrick
❘
Jessica Lovinsky
❘
Jill Limongi
❘
Joe Dobrynski
❘
Jolleen Wagner
❘
Juliana Odame-Arhin
❘
Kate Myers de Vega
❘
Katie Hernandez Akers
❘
Kayla Keller
❘
Kenneth Burchfiel
❘
Kevin Hanratty
❘
Laura Barron
❘
Lena McGovern
❘
Logan Amster
❘
Margaret Rippe
❘
Maria Valencia
❘
Mariela Gratero
❘
Mary Grace Lewis
❘
Matt Salvatierra
❘
Michael Carbone
❘
Olivia Lang
❘
Rachelly Crime
❘
Reyes Claudio
❘
Ruby Amezquita
❘
Sandra Céspedes
❘
Shanelle County
❘
Stephanie Frias
❘
Stephanie Montero
❘
Stephanie Saroki de García
❘
Tanicqua Pryor
❘
Tess Lane
❘
Tony Crnkovich
❘
Trevor Sorensen
❘
Yeime Valle
❘
Zoranlly Burgos
❘