Operations Manager, Seton Teaching Fellows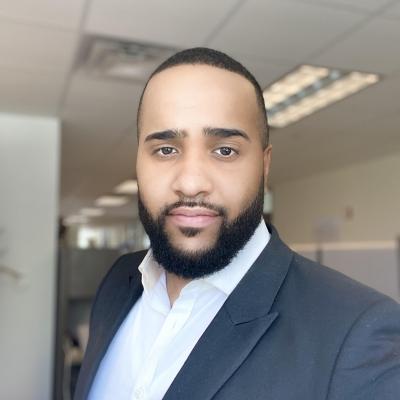 God had one son on earth without sin, but never one without suffering.
- St. Augustine of Hippo
Leo Francisco serves as an operations manager for the Seton Teaching Fellows. Leo joined Seton in 2019 as activities teacher for El Camino. He graduated from SUNY Empire State College in 2015 where he received a bachelor of arts in business administration. He was married a year later and is now a father of three! Leo has been a member of the Neocatechumenal Way for over sixteen years and has been receiving formation as a Catechist since age fifteen. It was here that he felt his calling as a Formator. He spent a year in mission, living and serving in Oregon, Washington, Idaho, Montana, and California. This is where he draws his passion and love for missionary work of all kinds. Throughout his school years, Leo learned to play guitar, piano, drums, and tenor saxophone. Unfortunately, he only plays the guitar with any regularity these days. He was also a student athlete who was named captain of both Varsity baseball and basketball teams by his junior year in high school. Leo says the three most important things in his life are his faith, family, and of course, the New York Yankees, of which he is a die-hard fan!
Aaron Brenner
❘
Adriana Lira
❘
Alexa Bonilla
❘
Alexandra Cohill
❘
Brett Chappell
❘
Christina Reyes
❘
Christy Mencia-Penalo
❘
Colleen Vaughn
❘
Dan Faas
❘
David Morales
❘
Dulce Salinas
❘
Elizabeth Reckart
❘
Emilia Chornay
❘
Emily Brooks
❘
Emily Gilbride
❘
Fr. Mark Haydu
❘
Gisell Sierra
❘
Isabella Gadapee
❘
Jacob Coonradt
❘
Jen Gowers
❘
Jessica Lovinsky
❘
Jolleen Wagner
❘
Juliana Odame-Labi
❘
Kayla Keller
❘
Kelly O'Brien
❘
Kelsey LaVigne
❘
Kevin Hanratty
❘
Leonard Francisco
❘
Luanne D. Zurlo
❘
Margaret Rippe
❘
Maria Valencia
❘
Mark Kreider
❘
Mary Catherine Lancaster
❘
Mary Grace Lewis
❘
Matt Salvatierra
❘
Michelle Lacouture Perry
❘
Peter Katcher
❘
Reyes Claudio
❘
Ruby Amezquita
❘
Shanelle County
❘
Stephanie Frias
❘
Stephanie Saroki de García
❘
Tess Lane
❘
Trevor Sorensen
❘
Ty Redmond
❘
William Bludgus
❘
Yeime Valle
❘