Executive Director, Brilla Schools Network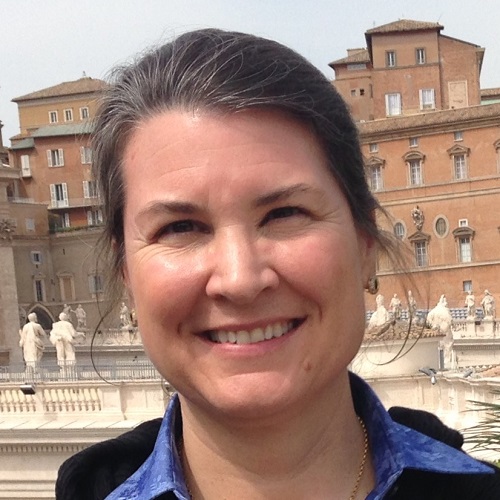 A true desire, when fulfilled, delights the soul.
- St. Thomas Aquinas
Luanne D. Zurlo is general partner at Seton and executive director of the Brilla Schools Network. Prior to joining Seton in January 2018, Luanne taught courses at the Catholic University of America (CUA), in finance, Catholic social doctrine, and education reform in developing countries. Luanne spent much of her early career working with Latin America as a ranked, Wall Street equity analyst. After experiencing 9/11 firsthand, Luanne left Goldman Sachs to found and direct a non-profit organization, Educando, whose mission is to raise educational quality in Latin America, with a special focus on Brazil and Mexico. Luanne has lived, traveled, and worked extensively in Latin America and Europe. After graduate school, she taught elementary and middle school children at Colegio de la Asunción in Ponferrada, Spain. Luanne has an M.B.A. in finance and accounting from Columbia Business School, a master of arts in international affairs from Johns Hopkins University SAIS, and a bachelor of arts in history from Dartmouth College. She spent a sabbatical studying theology at the Dominican Angelicum in Rome, Italy, and wrote the book, Piazzas, Popes & Pasta, about her experience. She recently published Single for a Greater Purpose: A Hidden Joy, a book about single, lay Catholics. Luanne lives in NYC and spends as much time as she can in Falmouth, Maine.
Aaron Brenner
❘
Adriana Lira
❘
Ale Slingerland
❘
Alejandro Uribe
❘
Alexandra Cohill
❘
Ana Vasquez
❘
Andrew Ketchum
❘
Ashley Del Rosario
❘
Billy Bludgus
❘
Brett Chappell
❘
Cathy Costigan
❘
Christina Reyes
❘
Christy Mencia-Penalo
❘
Claire Dwyer
❘
Colleen Vaughn
❘
Dan Faas
❘
Daniel Palombo
❘
David Morales
❘
Derek Lyssy
❘
Douglas Minson
❘
Elizabeth Reckart
❘
Elliot Hachey
❘
Emilia Chornay
❘
Emily Brooks
❘
Emily Gilbride
❘
Fr. Mark Haydu
❘
Jack Morgan
❘
Jacob Coonradt
❘
Jenny Garcia
❘
Jenny Kibrick
❘
Jessica Lovinsky
❘
Jolleen Wagner
❘
Juliana Odame-Arhin
❘
Katie Hernandez Akers
❘
Kayla Keller
❘
Kellie Pairan
❘
Kenneth Burchfiel
❘
Kevin Hanratty
❘
Lena McGovern
❘
Logan Amster
❘
Luanne D. Zurlo
❘
Margaret Rippe
❘
Maria Valencia
❘
Mariela Gratero
❘
Mark Kreider
❘
Mary Grace Lewis
❘
Matt Salvatierra
❘
Olivia Lang
❘
Rachelly Crime
❘
Reyes Claudio
❘
Ruby Amezquita
❘
Shanelle County
❘
Stephanie Frias
❘
Stephanie Montero
❘
Stephanie Saroki de García
❘
Tess Lane
❘
Trevor Sorensen
❘
Yeime Valle
❘