El Camino Program Leader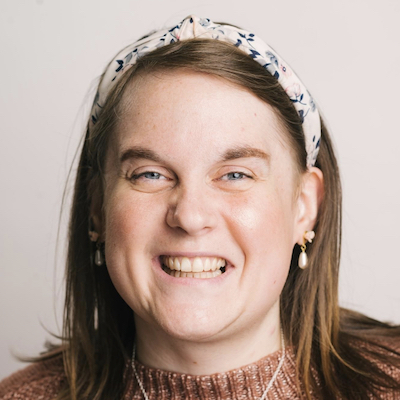 Courage therefore, and with the soul's eye fixed on the goal of eternity, struggle on.
- Blessed Solanus Casey
Mary Molloy is the El Camino site leader. She was raised in Steubenville, Ohio where she later attended Franciscan University majoring in Catechetics and Theology with a concentration in Youth Ministry. After obtaining her Bachelors, she spent a couple years as a missionary in Ireland. After serving overseas, she returned to Franciscan to obtain her Masters degree in Theology. Mary spent the last decade in youth and young adult ministry all over the country and have found that the greatest joy of her life is to say, "yes" to the adventure of following Jesus in all things.
Aaron Brenner
❘
Adriana Lira
❘
Alejandro Uribe
❘
Alexa Bonilla
❘
Alexandra Cohill
❘
Andrew Ketchum
❘
Billy Bludgus
❘
Brett Chappell
❘
Cathy Costigan
❘
Christina Reyes
❘
Christy Mencia-Penalo
❘
Claire Dwyer
❘
Colleen Vaughn
❘
Dan Faas
❘
Daniel Palombo
❘
David Morales
❘
Derek Lyssy
❘
Dulce Salinas
❘
Elizabeth Reckart
❘
Elliot Hachey
❘
Emilia Chornay
❘
Emily Brooks
❘
Emily Gilbride
❘
Fr. Mark Haydu
❘
Gisell Sierra
❘
Isabella Gadapee
❘
Jackson Morgan
❘
Jacob Coonradt
❘
Jen Gowers
❘
Jennifer Garcia
❘
Jenny Kibrick
❘
Jessica Lovinsky
❘
Jolleen Wagner
❘
Juliana Odame-Labi
❘
Kayla Keller
❘
Kellie Pairan
❘
Kelly O'Brien
❘
Kelsey LaVigne
❘
Kenneth Burchfiel
❘
Kevin Hanratty
❘
Leonard Francisco
❘
Logan Amster
❘
Luanne D. Zurlo
❘
Margaret Rippe
❘
Maria Valencia
❘
Mariela Gratero
❘
Mark Kreider
❘
Mary Catherine Lancaster
❘
Mary Grace Lewis
❘
Mary Molloy
❘
Matt Salvatierra
❘
Michelle Lacouture Perry
❘
Olivia Lang
❘
Peter Katcher
❘
Rachelly Crime
❘
Reyes Claudio
❘
Ruby Amezquita
❘
Shanelle County
❘
Stephanie Frias
❘
Stephanie Montero
❘
Stephanie Saroki de García
❘
Tess Lane
❘
Trevor Sorensen
❘
Ty Redmond
❘
Yeime Valle
❘