Senior Manager of Alumni Schools, Blended Learning Network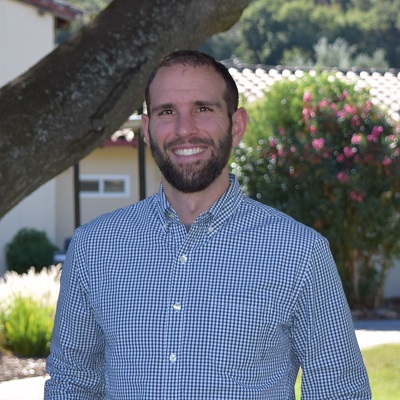 Go forth, and set the world on fire.
- St. Ignatius of Loyola
Matthew Gaimari is the senior manager of alumni schools for Seton's Blended Learning Network. As a native of Chicago, Matt is excited to be home after over a decade of experience in a variety of education settings and roles around the country. Most recently, Matt supported teachers as the Curriculum Specialist for Social Studies for Green Dot Public Schools and Director of Culture/Achievement for Teach For America in Memphis, Tennessee. Prior to that, Matt spent time tutoring and counseling international students in Washington, D.C., after beginning his career as a Teach For America corps member in Phoenix, Arizona. He taught in the desert for seven years as both a middle school English and high school history teacher at Brophy College Preparatory. Matt studied at Boston College and has a bachelor of arts in history.
[Former Employee] Jeff Kerscher
❘
[Former Employee] Robert Alexander
❘
Aaron Brenner
❘
Alexa Bonilla
❘
Amanda Zingone
❘
Brett Chappell
❘
Cecilia Gallagher
❘
Christina Reyes
❘
Dan Faas
❘
Danielle Schirripa
❘
David Morales
❘
Elizabeth Reckart
❘
Emilia Chornay
❘
Emily Brooks
❘
Emily Gilbride
❘
Fr. Mark Haydu
❘
Gisell Sierra
❘
Isabella Gadapee
❘
Jen Gowers
❘
Jolleen Wagner
❘
Kayla Keller
❘
Kelsey LaVigne
❘
Korleen Cosgrove
❘
Leonard Francisco
❘
Luanne D. Zurlo
❘
Margaret Nieto
❘
Maria Valencia
❘
Mark Kreider
❘
Mary Catherine Lancaster
❘
Matt Gaimari
❘
Matt Salvatierra
❘
Michael Carbone
❘
Michelle Lacouture Perry
❘
Navil Acevedo
❘
Peter Katcher
❘
Rachel Marchand
❘
Reyes Claudio
❘
Ruby Amezquita
❘
Sarah Meagher
❘
Shanelle County
❘
Stephanie Frias
❘
Stephanie Saroki de García
❘
Tess Lane
❘
Trevor Sorensen
❘
Yeime Valle
❘