Administrative Assistant, Brilla Schools Network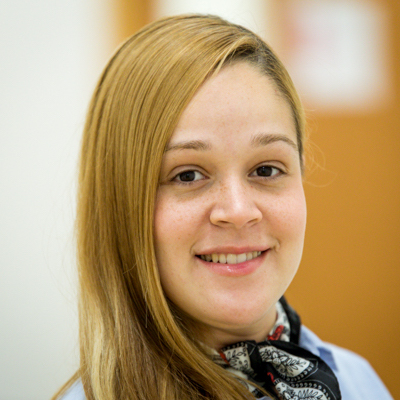 Anyone who has never made a mistake has never tried anything new.
- Albert Einstein
Navil Acevedo joined the Seton team in March 2019 as administrative assistant to the superintendent of schools of the Brilla Schools Network and superintendent of programs of the El Camino Network. Her focus as an assistant is to support the smooth operation of all administrative aspects of Brilla schools and El Camino while managing several ongoing projects. In 2011, she graduated from Herbert H. Lehman College with a bachelor of business administration and a minor in sociology. Prior to joining Seton, Navil worked in the business banking industry for a little under a decade where she expanded her knowledge and experience in business management. In her roles, she led financial literacy sessions across schools and non-profit organizations primarily in the South Bronx and Harlem. The fieldwork and knowledge acquired working in the financial industry equipped her to found a business which she now runs with her husband. Navil enjoys traveling all over the world, the art of photography, music and dancing.
[Former Employee] Jeff Kerscher
❘
[Former Employee] Robert Alexander
❘
Aaron Brenner
❘
Alexa Bonilla
❘
Amanda Zingone
❘
Brett Chappell
❘
Cecilia Gallagher
❘
Christina Reyes
❘
Dan Faas
❘
Danielle Schirripa
❘
David Morales
❘
Elizabeth Reckart
❘
Emilia Chornay
❘
Emily Brooks
❘
Emily Gilbride
❘
Fr. Mark Haydu
❘
Gisell Sierra
❘
Isabella Gadapee
❘
Jen Gowers
❘
Jolleen Wagner
❘
Kayla Keller
❘
Kelsey LaVigne
❘
Korleen Cosgrove
❘
Leonard Francisco
❘
Luanne D. Zurlo
❘
Margaret Nieto
❘
Maria Valencia
❘
Mark Kreider
❘
Mary Catherine Lancaster
❘
Matt Gaimari
❘
Matt Salvatierra
❘
Michael Carbone
❘
Michelle Lacouture Perry
❘
Navil Acevedo
❘
Peter Katcher
❘
Rachel Marchand
❘
Reyes Claudio
❘
Ruby Amezquita
❘
Sarah Meagher
❘
Shanelle County
❘
Stephanie Frias
❘
Stephanie Saroki de García
❘
Tess Lane
❘
Trevor Sorensen
❘
Yeime Valle
❘