Director of Fine and Applied Arts, Brilla Schools Network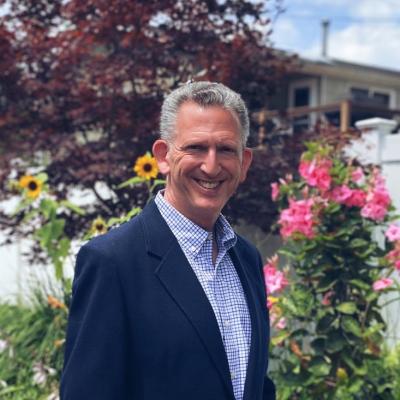 We are the music makers, and we are the dreamers of dreams.
- Arthur O'Shaughnessy
Peter Katcher is the director of fine and applied arts for the Brilla Schools Network. In his role, he supports the fine arts staff at the elementary and middle school levels. Peter has been heavily involved in the charter sector for the past fifteen years, serving as a teacher, instructional coach, assistant principal, and head of school. He has a masters of science in education from C.U.N.Y Queens College, a certificate in educational leadership from the College of St. Rose, and has completed graduate coursework in excellence and equity in education in the educational leadership program through Harvard University. Peter's passion lies in creating arts-infused educational opportunities for students and sharing the world with them through the arts.
Aaron Brenner
❘
Adriana Lira
❘
Alexa Bonilla
❘
Alexandra Cohill
❘
Brett Chappell
❘
Christina Reyes
❘
Christy Mencia-Penalo
❘
Colleen Vaughn
❘
Dan Faas
❘
David Morales
❘
Dulce Salinas
❘
Elizabeth Reckart
❘
Emilia Chornay
❘
Emily Brooks
❘
Emily Gilbride
❘
Fr. Mark Haydu
❘
Gisell Sierra
❘
Isabella Gadapee
❘
Jacob Coonradt
❘
Jen Gowers
❘
Jessica Lovinsky
❘
Jolleen Wagner
❘
Juliana Odame-Labi
❘
Kayla Keller
❘
Kelly O'Brien
❘
Kelsey LaVigne
❘
Kevin Hanratty
❘
Leonard Francisco
❘
Luanne D. Zurlo
❘
Margaret Rippe
❘
Maria Valencia
❘
Mark Kreider
❘
Mary Catherine Lancaster
❘
Mary Grace Lewis
❘
Matt Salvatierra
❘
Michelle Lacouture Perry
❘
Peter Katcher
❘
Reyes Claudio
❘
Ruby Amezquita
❘
Shanelle County
❘
Stephanie Frias
❘
Stephanie Saroki de García
❘
Tess Lane
❘
Trevor Sorensen
❘
Ty Redmond
❘
William Bludgus
❘
Yeime Valle
❘