Recruitment Manager, Brilla Schools Network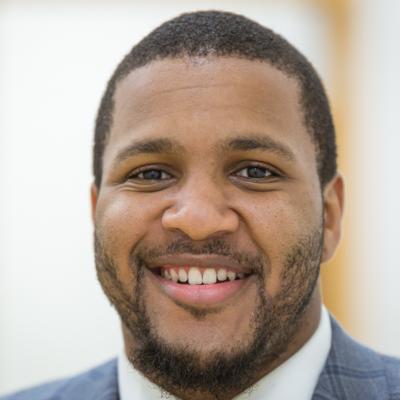 You can only become accomplished at something you love. Don't make money your goal. Instead, pursue the things you love doing and then do them so well that people can't take their eyes off you.
- Maya Angelou
Robert Alexander is a recruitment manager for the Brilla Schools Network. Before assuming the position, Rob spent two years at Brilla College Prep Elementary teaching fourth grade scholars. He enjoys making learning fun and engaging with each and every kid in his class. While teaching, Rob was involved in recruiting several high-performing teachers for Brilla. Prior to joining Brilla, Rob was a teacher at Success Academy in the Bronx where he taught second grade. While working at Success Academy, Rob was also the social media coordinator for the legendary EBC Rucker Park Organization in Harlem where he connected with many athletes and influencers. Rob attended Utica College in upstate New York where he graduated with his bachelor's degree in communications. A native of Westchester, New York, Robert enjoys spending time with his family, working out, watching sports and dancing.
[Former Employee] Jeff Kerscher
❘
[Former Employee] Robert Alexander
❘
Aaron Brenner
❘
Alexa Bonilla
❘
Amanda Zingone
❘
Brett Chappell
❘
Cecilia Gallagher
❘
Christina Reyes
❘
Dan Faas
❘
Danielle Schirripa
❘
David Morales
❘
Elizabeth Reckart
❘
Emilia Chornay
❘
Emily Brooks
❘
Emily Gilbride
❘
Fr. Mark Haydu
❘
Gisell Sierra
❘
Isabella Gadapee
❘
Jen Gowers
❘
Jolleen Wagner
❘
Kayla Keller
❘
Kelsey LaVigne
❘
Korleen Cosgrove
❘
Leonard Francisco
❘
Luanne D. Zurlo
❘
Margaret Nieto
❘
Maria Valencia
❘
Mark Kreider
❘
Mary Catherine Lancaster
❘
Matt Gaimari
❘
Matt Salvatierra
❘
Michael Carbone
❘
Michelle Lacouture Perry
❘
Navil Acevedo
❘
Peter Katcher
❘
Rachel Marchand
❘
Reyes Claudio
❘
Ruby Amezquita
❘
Sarah Meagher
❘
Shanelle County
❘
Stephanie Frias
❘
Stephanie Saroki de García
❘
Tess Lane
❘
Trevor Sorensen
❘
Yeime Valle
❘