Senior Director, Brilla New Jersey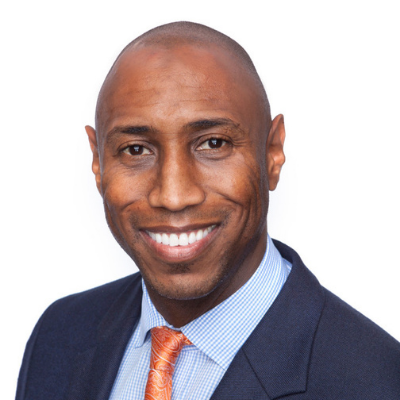 What counts in life is not the mere fact that we have lived. It is what difference we have made to the lives of others.
- Nelson Mandela
Ty Redmond is the Senior Director of Brilla New Jersey. In this role, he will be responsible for launching Brilla New Jersey which will be a K-8 charter school opening in the school year of 2023 – 2024 in Paterson, NJ. A native of Racine, Wisconsin, Ty moved to New Jersey in 2001, where he spent 11.5 years as a medical device salesman. Always looking to make a difference, Ty spent a lot of time volunteering and mentoring in schools, and ultimately decided to join Success Academy. At Success, Ty went from Leadership Fellow to the Dean of Students, and served as the Dean in the South Bronx for four years. In 2016, he was the Founding Principal of Success Academy Far Rockaway where he worked for 3 years building a strong school community. For the past two and a half years, Ty was in East Harlem working for Capital Prep Harlem as the middle school principal. Ty received his undergraduate degree in marketing from the University of Wisconsin Whitewater and his master's degree in educational leadership from Concordia University – Portland. In his spare time he enjoys spending time with his family, watching football, and buying lots of sneakers.
Aaron Brenner
❘
Adriana Lira
❘
Ale Slingerland
❘
Alejandro Uribe
❘
Alexa Bonilla
❘
Alexandra Cohill
❘
Ana Vasquez
❘
Andrew Ketchum
❘
Ashley Del Rosario
❘
Billy Bludgus
❘
Brett Chappell
❘
Cathy Costigan
❘
Christina Reyes
❘
Christy Mencia-Penalo
❘
Claire Dwyer
❘
Colleen Vaughn
❘
Dan Faas
❘
Daniel Palombo
❘
David Morales
❘
Derek Lyssy
❘
Douglas Minson
❘
Dulce Salinas
❘
Elizabeth Reckart
❘
Elliot Hachey
❘
Emilia Chornay
❘
Emily Brooks
❘
Emily Gilbride
❘
Fr. Mark Haydu
❘
Gisell Sierra
❘
Isabella Gadapee
❘
Jack Morgan
❘
Jacob Coonradt
❘
Jen Gowers
❘
Jenny Garcia
❘
Jenny Kibrick
❘
Jessica Lovinsky
❘
Jolleen Wagner
❘
Juliana Odame-Labi
❘
Kayla Keller
❘
Kellie Pairan
❘
Kelly O'Brien
❘
Kelsey LaVigne
❘
Kenneth Burchfiel
❘
Kevin Hanratty
❘
Leonard Francisco
❘
Logan Amster
❘
Luanne D. Zurlo
❘
Margaret Rippe
❘
Maria Valencia
❘
Mariela Gratero
❘
Mark Kreider
❘
Mary Catherine Lancaster
❘
Mary Grace Lewis
❘
Mary Molloy
❘
Matt Salvatierra
❘
Michelle Lacouture Perry
❘
Olivia Lang
❘
Peter Katcher
❘
Rachelly Crime
❘
Reyes Claudio
❘
Ruby Amezquita
❘
Shanelle County
❘
Stephanie Frias
❘
Stephanie Montero
❘
Stephanie Saroki de García
❘
Tess Lane
❘
Trevor Sorensen
❘
Ty Redmond
❘
Yeime Valle
❘