Assistant Middle School Superintendent, Brilla Schools Network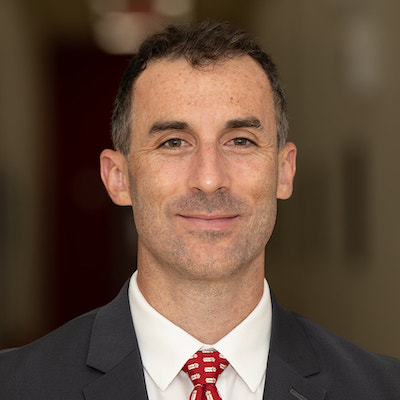 We have a powerful potential in our youth, and we must have the courage to change old ideas and practices so that we may direct their power toward good ends.
- Mary McLeod Bethune
Billy Bludgus serves as the assistant superintendent for middle schools at the Brilla Schools Network. In this role, he coaches and develops middle school principals, manages school performance, and is responsible for refining and scaling the middle school model. Prior to joining the Seton team, Billy spent six years with the Cristo Rey Network, a nationwide movement of Catholic, college-and-career-prep schools for students in underserved communities. He led the development of a Cristo Rey school in Miami, FL during its planning year, and he served as the dean of students and assistant principal at Cristo Rey San José (CA) during the school's first five years. Billy began his career teaching abroad in Dar es Salaam, Tanzania, where he also founded the House of Blue Hope (HBH), a non-profit organization which provides formal schooling, enrichment programs, wrap-around social services, and career planning. HBH currently operates five residential and community centers and a nursery school in Dar es Salaam. Billy holds a bachelor of science in mathematics and secondary education from the University of Miami, a master's in education administration and policy from Fordham University, a master's in business administration from Barry University in Miami, and a doctorate in Catholic educational leadership from the University of San Francisco.
Aaron Brenner
❘
Adriana Lira
❘
Ale Slingerland
❘
Alejandro Uribe
❘
Alexandra Cohill
❘
Ana Vasquez
❘
Andrew Ketchum
❘
Ashley Del Rosario
❘
Billy Bludgus
❘
Brett Chappell
❘
Cathy Costigan
❘
Christina Reyes
❘
Christy Mencia-Penalo
❘
Claire Dwyer
❘
Colleen Vaughn
❘
Dan Faas
❘
Daniel Palombo
❘
David Morales
❘
Derek Lyssy
❘
Douglas Minson
❘
Elizabeth Reckart
❘
Elliot Hachey
❘
Emilia Chornay
❘
Emily Brooks
❘
Emily Gilbride
❘
Fr. Mark Haydu
❘
Jack Morgan
❘
Jacob Coonradt
❘
Jenny Garcia
❘
Jenny Kibrick
❘
Jessica Lovinsky
❘
Jolleen Wagner
❘
Juliana Odame-Arhin
❘
Katie Hernandez Akers
❘
Kayla Keller
❘
Kellie Pairan
❘
Kenneth Burchfiel
❘
Kevin Hanratty
❘
Lena McGovern
❘
Logan Amster
❘
Luanne D. Zurlo
❘
Margaret Rippe
❘
Maria Valencia
❘
Mariela Gratero
❘
Mark Kreider
❘
Mary Grace Lewis
❘
Matt Salvatierra
❘
Olivia Lang
❘
Rachelly Crime
❘
Reyes Claudio
❘
Ruby Amezquita
❘
Shanelle County
❘
Stephanie Frias
❘
Stephanie Montero
❘
Stephanie Saroki de García
❘
Tess Lane
❘
Trevor Sorensen
❘
Yeime Valle
❘