We know that the love of parents and caregivers is as vital to children as air; that this love, or lack of it, can shape the person a child will become. Perhaps what is easier to overlook are all the ways the children in our lives enrich and shape us.
Christy Mencia-Penalo, enrollment manager for Seton's Brilla Schools Network, offers a poignant reminder by sharing one of the profound ways her daughter, Skylar, has influenced her not only as a mother and person, but as a Catholic:
"When my youngest daughter started attending Brilla and started going to El Camino, she began to talk to me about God and being Catholic and the love she has for Jesus…I baptized her last year and she now tells me she grew closer to God. Because of her love for God, we started attending Mass last year every Sunday and prayed everyday on our way to school. I always thank El Camino and the Seton Teaching Fellows for teaching her about the importance of being a Catholic."
Christy was raised Catholic and attending Mass was a part of her family's routine when she was growing up, but as she got older, she was allowed to make the decision herself and didn't always go to church.
Initially, Christy enrolled her daughters, Casey (age nine) and Skylar (age seven), in the El Camino program because she needed childcare after school while working at Brilla. Shortly thereafter, then-Kindergartener Skylar came home bubbling with enthusiasm as she talked about her love for Jesus.
"I had never personally experienced faith like that, not until Skylar," Christy claims.
Skylar's childlike faith was contagious. Before long, Christy's family started attending Mass more regularly, and Skylar began asking about the sacraments she was learning about in El Camino.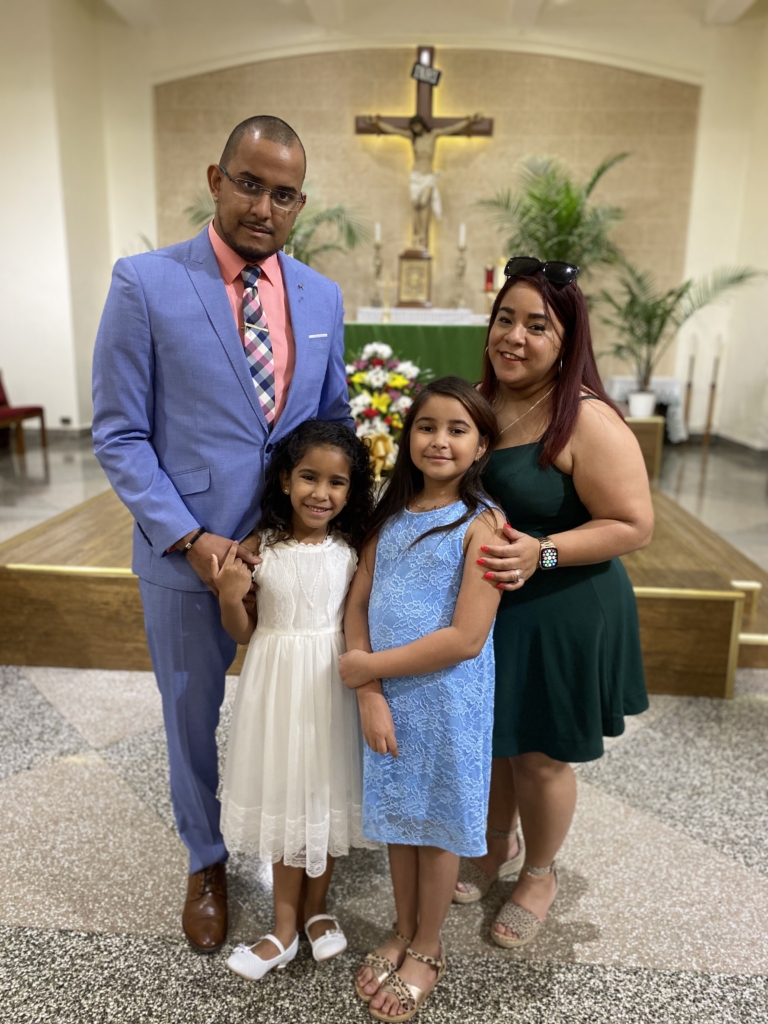 "When Skylar found out that we hadn't baptized her as a baby, she was like, 'WHAT? Mom, how could you do that to me?'" Christy explains with a laugh. "So I told her, "OK, we're going to get you baptized as soon as possible."
Christy fulfilled that promise and last Easter Skylar was baptized into the Catholic Church. Her older sister Casey also made her First Communion. Christy is grateful to all the El Camino staff who nurtured the growing faith of her daughters, especially Ross Gilliland, a Seton Teaching Fellow who walked with them throughout the process, became like family, and attended Skylar's baptism.
Yet Skylar has clearly received gifts from her mother as well, in particular her curious and tenacious spirit.
"She's a lot like me," Christy chuckles. "She's straightforward and doesn't really have a filter. She makes me laugh a lot and also challenges me. In a good way."
This tenacity and tendency to challenge have caused Christy to reflect deeply on the faith she grew up with as a child and choose to return to practicing it in a more intentional way as an adult.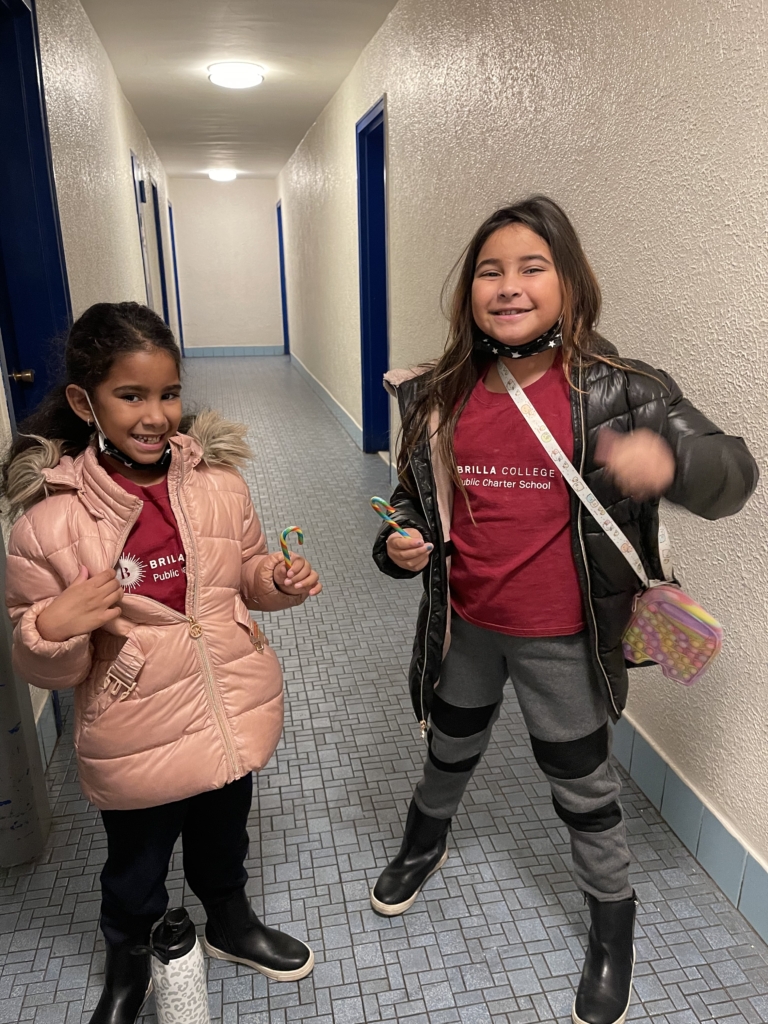 "We pray together every morning on the way to school—something the girls learned from El Camino," Christy says. Christy, inspired by her daughter, also made her first confession in years.
Additionally, Christy brings her questions about the Bible and the Catholic faith to her own mother, who attends St. Rita's in the Bronx.
Because that's how the Love that makes us works—it is a relationship, a chain connecting the generations, where each link strengthens all the others.