By: Katie Fallon, Seton Teaching Fellows Cohort 6
Katie graduated from Auburn University and joined Seton Teaching Fellows after studying Spanish Education in college. She currently serves as a Learning Specialist Fellow at Brilla College Prep Middle School & teaches seventh grade Catechism at El Camino. She brings the light of Christ to her students through her love for literature — especially her favorite author, C.S. Lewis — and her kindness of spirit.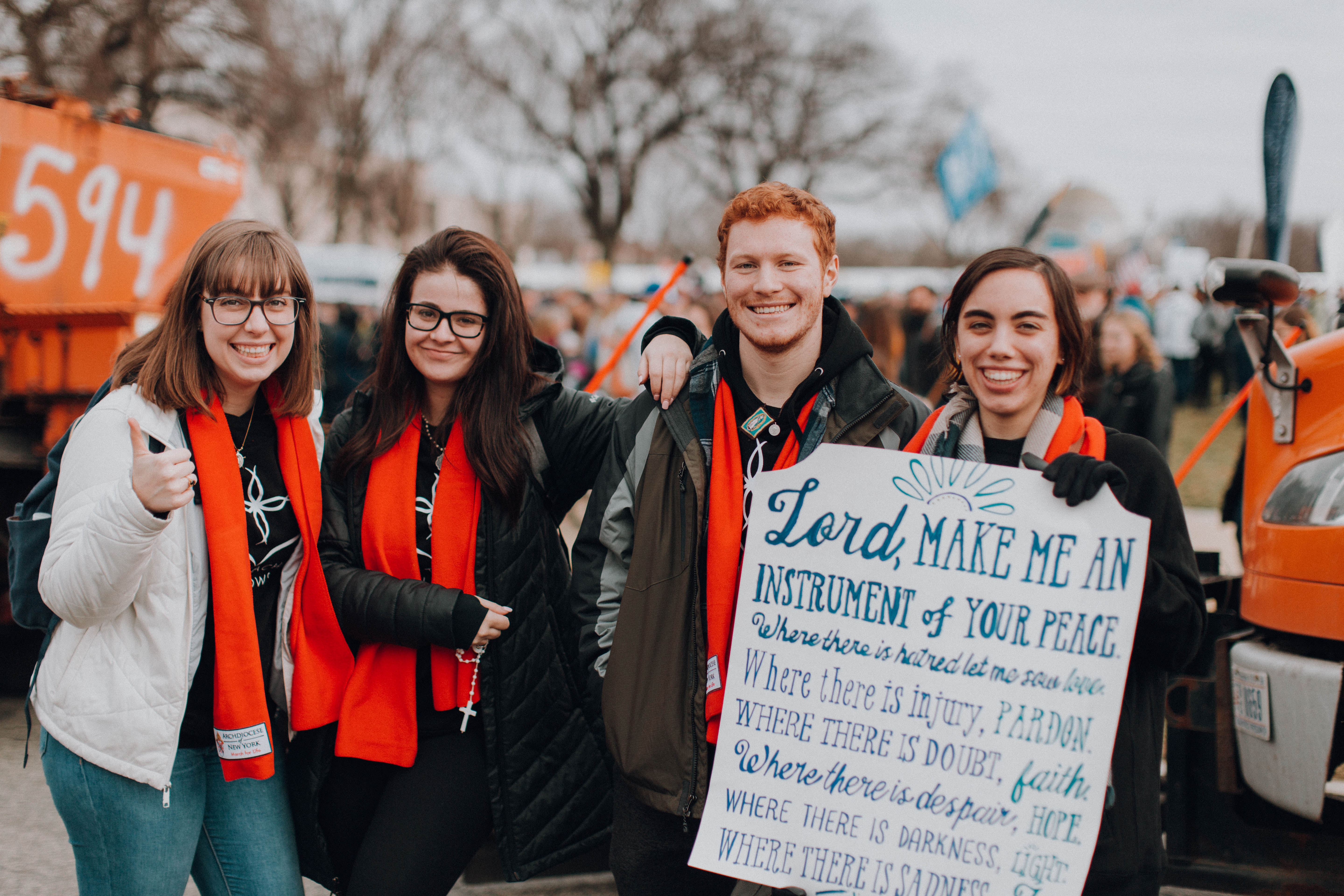 "The task of the modern educator is not to cut down jungles, but to irrigate deserts." 
– C.S. Lewis, The Abolition of Man
In reflecting on the March for Life, all of my thoughts and words were completely jumbled until I took time to read last night.  There's so much I could say about the significance of the March in terms of the mission and of life in general – but, as usual, C.S. Lewis helps me simplify my thoughts into a basic idea.
The heart of this mission [of Seton Teaching Fellows teaching at El Camino] lies in the ability to irrigate deserts – to show disciples the veiled reality behind what they see.  The "clump of cells" you see is actually a human life. The wine you see is actually Blood. The bread you see is actually a Body. The dignity of the human person and the hope of the world hinges upon the truth that what is seen is not all that there is.  Our hearts and minds are naturally inclined to this truth, and science and reason confirm it. Our entire being, the "jungle" of our body and soul, is rooted in the fact that life is more than the material that we perceive.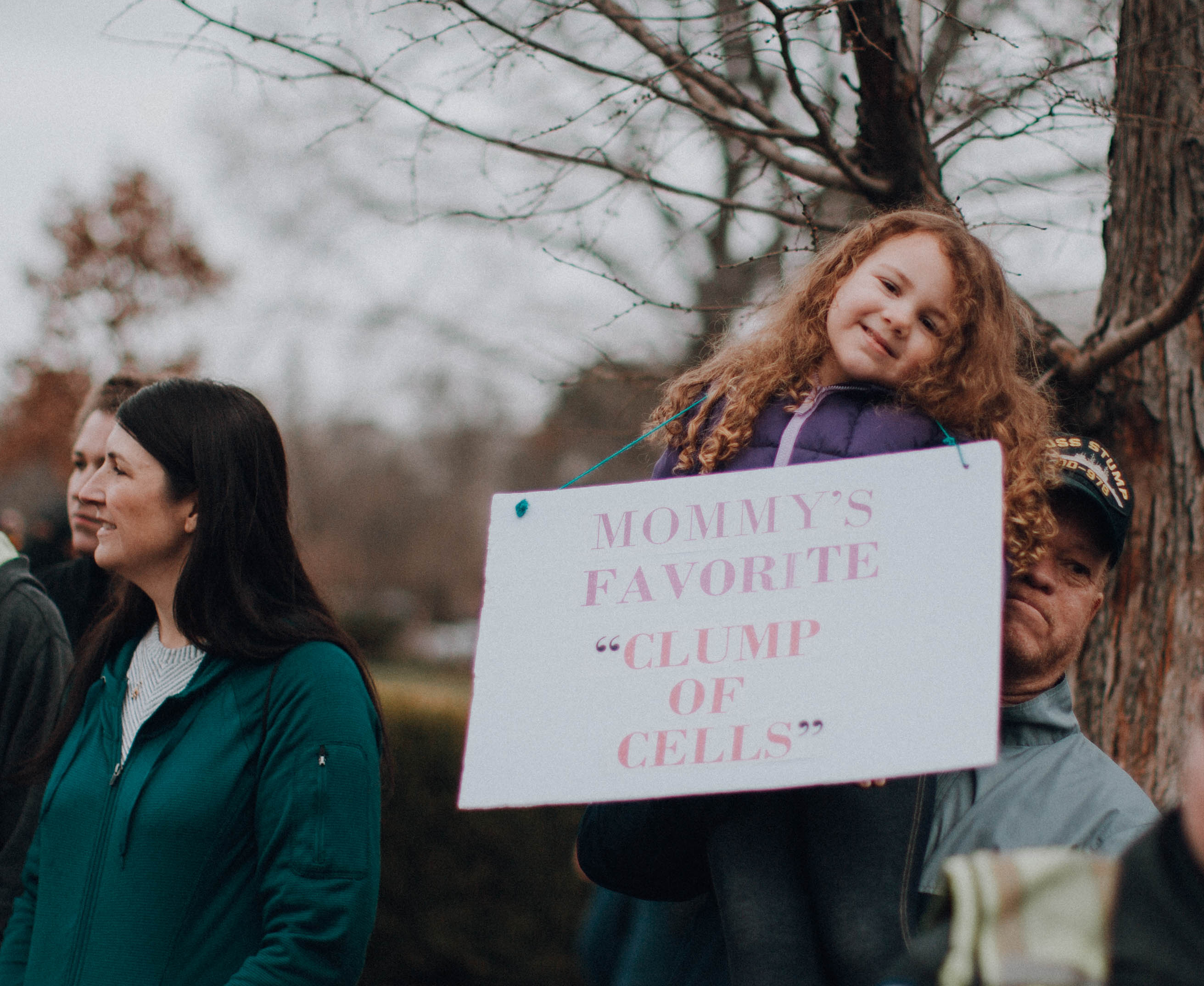 Working as an educator in the community in which we serve, I have felt especially convicted of my duty in pointing to this truth.  Anyone who has been to or lived in New York City can tell you that the city is alive, and with world-famous museums, Broadway musicals, and historical monuments, it is a major cultural center of the United States.  However, there is another identity that the city has adopted that has perhaps not been as enriching. After living in the city for the past few months, I've naturally appreciated all the variety the city has offered, but I've also noticed that the heart of consumerism beats in NYC.  Whether you travel by taxi, subway, or on foot, you are constantly bombarded with ideas that attack the truth that there is more to life than what you see, ideas that "cut down" the jungle growing in the mind and try to reduce a person to what they have – money, clothes, status, etc.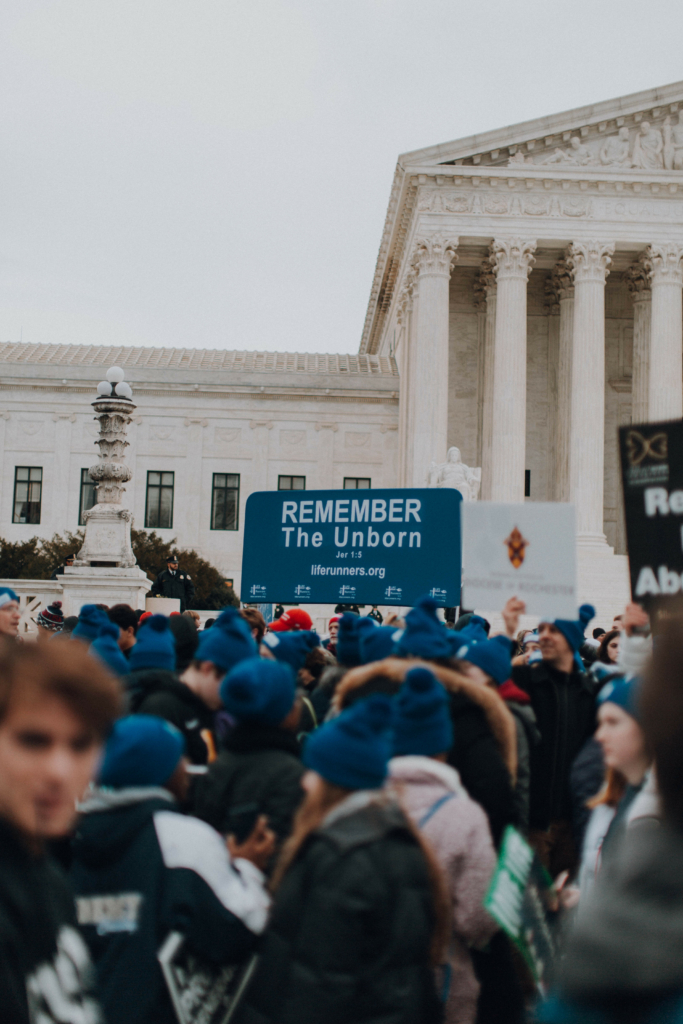 Before entering into this battlefield, the Fellows equip themselves for combat by committing to live a simpler life, with reduced material consumption and a reduced income. Choosing freely to live a simple life has built a certain kind of fortitude against the sway of the lies from the culture of death. However, the involuntary poverty witnessed in my surrounding community shows me that for many in the South Bronx and the city in general, living without basic necessities in the heart of consumerism threatens to affect their own heart as well. The aridity of hopelessness poisons the jungle, killing it slowly over time until there is almost nothing left.
And that desert is where the mission of a Seton Teaching Fellow begins. Through our mission, we plant the seeds that remind the big and small, the old and young, that we are fearfully, wonderfully, and intelligently made – from conception until natural death. Each and every day of service is a witness to the fact that as we live and struggle through this beautiful gift of existence we have been given, we are loved beyond measure. By living intentionally in our Fellow communities and the community-at-large, we irrigate the deserts and give a soul that has been deprived of a sense of dignity the ever-present reminder that their worth is not determined by human vanity, but by the intelligent design of the Lord.
As a seventh-grade El Camino teacher, I am blessed to be able to witness the fruit of former Fellows' labor on almost a daily basis. I was made especially aware of this fruit as the March for Life approached. We briefly discussed abortion in El Camino a couple of weeks ago, talking about protection of dignity for mother and child. When I mentioned that the Fellows were going on the March for Life soon to testify to this dignity, the disciples I teach begged me to go. In order to be able to "bring" them with me, I asked for their help in making a poster that I would carry in the March. As the disciples traced the Prayer of St. Francis Assisi onto the poster and signed the back, I handed them a copy of the full prayer for them to pray along at home while I was marching for all of us. The enthusiastic love of the disciples, seen in their eagerness to help me and pray for the preservation of dignity, really helped to fuel my steps and my own prayer during the March in DC.
The Prayer of Saint Francis
Lord, make me an instrument of your peace:
where there is hatred, let me sow love;
where there is injury, pardon;
where there is doubt, faith;
where there is despair, hope;
where there is darkness, light;
where there is sadness, joy.

O divine Master, grant that I may not so much seek
to be consoled as to console,
to be understood as to understand,
to be loved as to love.
For it is in giving that we receive,
it is in pardoning that we are pardoned,
and it is in dying that we are born to eternal life.
Amen.