When his wife Cheri showed him a job posting with Seton Education Partners that popped up just before Christmas, instead of jumping on it immediately like he normally would, David Morales decided to pray, discern, and wait until after spending the holidays with his family to apply. If the job was still available at the start of the new year, perhaps it was meant to be.
David submitted his application on January 4, the Feast Day of St. Elizabeth Ann Seton. He is now the Brilla Schools Network Senior Director of Data Analytics.
Yet David wasn't the first member of the Morales family to find his way to Seton. Sabrina, the eldest daughter of David's nine children—who was born in the Bronx but hadn't lived there in many years—returned to the area to serve as a Cohort 6 Seton Teaching Fellow. Not only did David learn about the organization from her year of service, he witnessed what a humbling and transformative experience it was for her to learn that she could serve in whatever community she was a part of. David's son, Sam, also became a Cohort 7 Seton Teaching Fellow, and David praises the many unique opportunities both of his children were given to engage in vocation discernment. They also learned that "you don't have to go far or to the other side of the world to serve."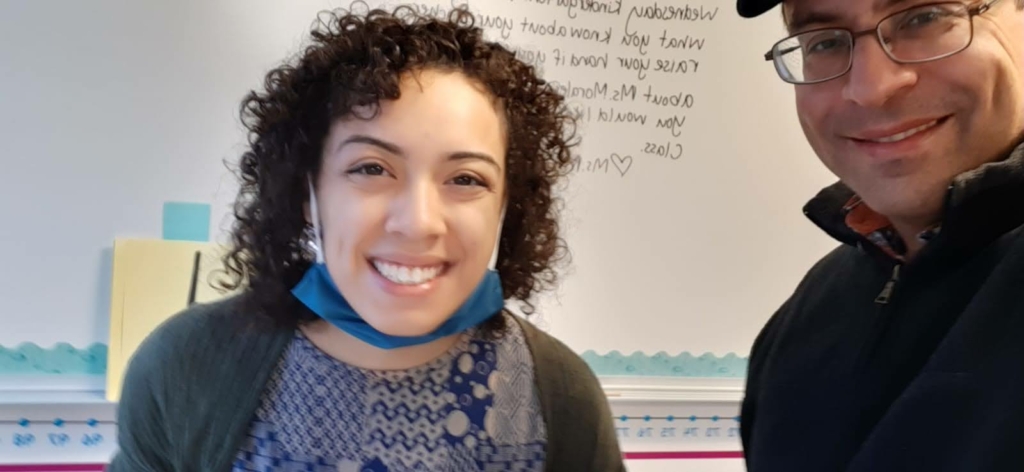 According to Emily Brooks, an Instructional Coach with Seton Teaching Fellows, this ability to honor the dignity of others was a common virtue both Sabrina and Sam exemplified in their own unique ways. For example, Sabrina, who was chosen as Brilla Pax's Employee of the Month, was given the opportunity to cover as a co-teacher for someone out on maternity leave. This required her to step into a new grade level and learn to teach content areas she was unfamiliar with. "Rather than getting overwhelmed or focusing first on the what," says Emily, "Sabrina prioritized the who" by finding additional relationship building opportunities with her new students so she could get to know them on a personal level.
Similarly, while serving as a fifth and sixth-grade boy's El Camino teacher during his year as a Fellow, Sam used the extended-day time to learn more about who his disciples were outside of school. What were their interests, dislikes, and dreams? He then thoughtfully and creatively incorporated this information into his classroom lessons, that way his students could see themselves reflected in what they were learning.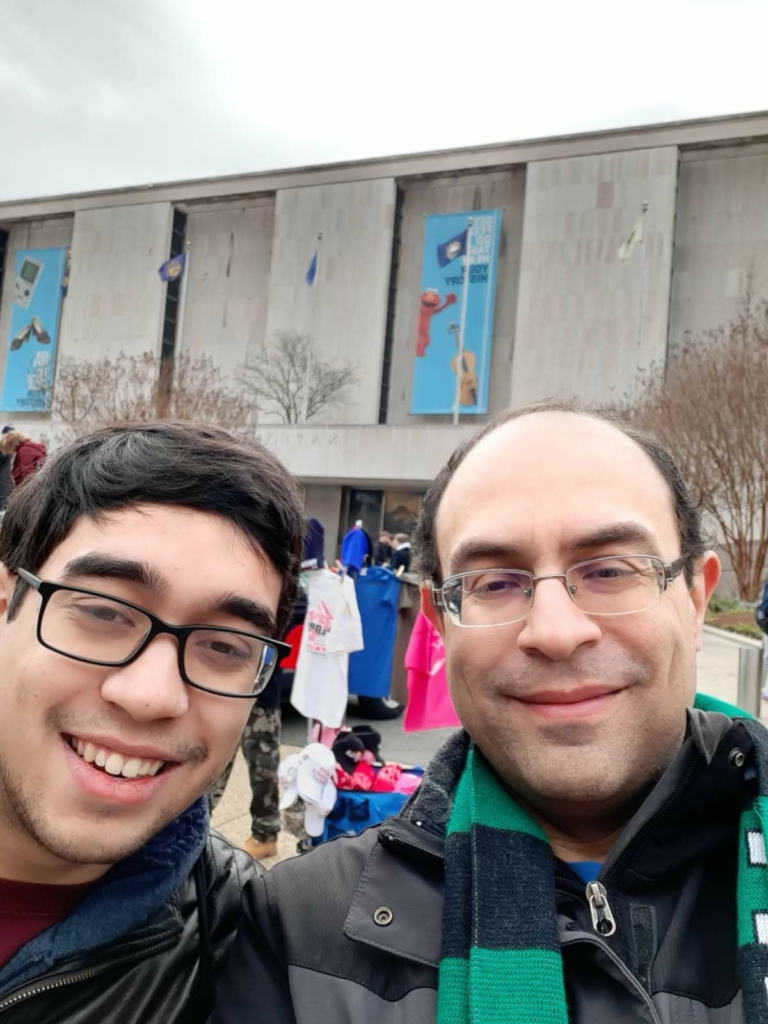 Given the example set by their father, it isn't surprising that both Sam and Sabrina adopted such a personalized approach that honors the dignity of every child. In his Seton bio, David chose a quote by St. John Bosco: "It's not enough to love children; it is necessary that they are aware that they are loved." To David this means that "it's easy to look at service as what you're getting out of it" in exchange for your time and resources. But if a person is operating out of any place other than love—whether it's a sense of duty or a desire for the warm feelings that are often a reward of service—"people can feel that." Especially children. "You've got to be sincere and do it for the right reasons," David says.
This clear example of virtue is why the Morales family is such a gift to Seton Education Partners. In their own unique way, they are each leaving a legacy of love by putting dignity first.