By Antonio Mata (Cohort 7)
"It is not enough to love the young; they must know they are loved" – St. John Bosco
Coming into this year of mission as a Seton Teaching Fellow took much discernment and a will that was beyond mine. Past experiences, in-person observations, and discerning prayer led to my "yes" to serve as a Pre-K and Kindergarten Theology teacher at Romero Academy at Resurrection (which took me by surprise).
My high school experience led me to pursue a Theology major at the University of St. Thomas-Houston, where I also minored in Classical Languages and Education. I had previously taught as an after-school Environmental Science teacher and assistant soccer coach at a public charter school in southwest Houston. Teaching 5th-8th graders was so much different than what I currently do, but I loved teaching my after-school students. They were fascinated with science, and loved to play soccer on the concrete playground in the middle of a business park! Coming into this year, I had been asked what grade level preference I would like to teach. I loved teaching my students the year prior, and this led me to want 7th and 8th grade. As time passed, I found out I was placed at Romero Academy at Resurrection in Cincinnati, Ohio. Romero only has Pre-K through 5th grade so I figured I would be put into 5th grade. After praying about this grade level, I recalled an event that had happened while on a mission trip in Laredo, Texas. I recall the moment of a father and a daughter coming into the States after a long journey from Guatemala. I watched the father who had blisters all over his body, and his 4-year-old daughter who did not have a scratch on her, as they sought refuge from what they had endured in their country. I walked up to them asking if they needed anything and simply said in Spanish that he wanted his daughter to have some fun. We took his daughter to play with dolls and slowly she learned English by simply listening. On their last day, she said "Thank you." A small girl who has only known Spanish her whole life was capable of learning English so fast.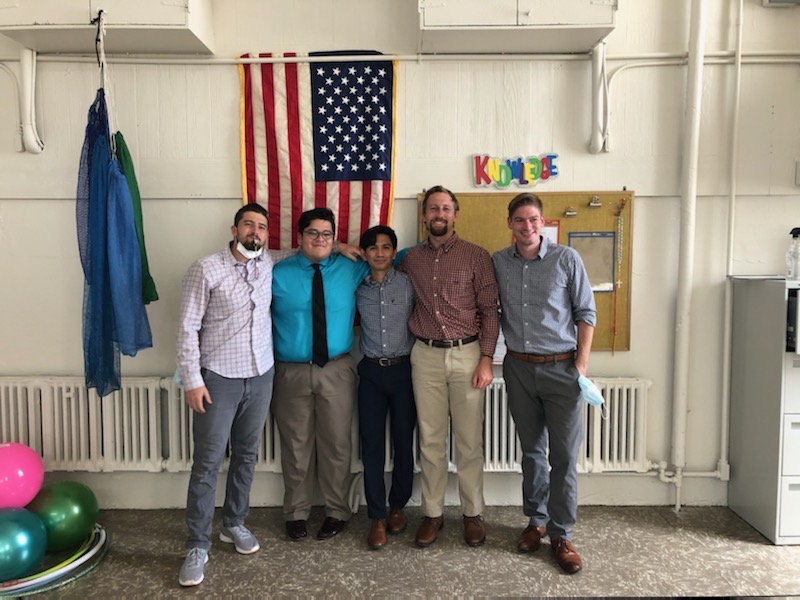 On my last day of observing Brilla College Middle Prep School, I was conflicted as I was walking out of the building on whether becoming a Seton Teaching Fellow was the right path for me. As this thought crossed my mind, I remembered a little girl coming up to me and telling me that she was going to be praying for me. At that moment, without hesitation, I told her that if I got the chance to teach her again I would. Finding out later on my placement that I would not be able to teach this girl, I saw that there would be another little girl that does not yet know how to pray for anyone. I made peace that I could serve the children of Price Hill for this little girl.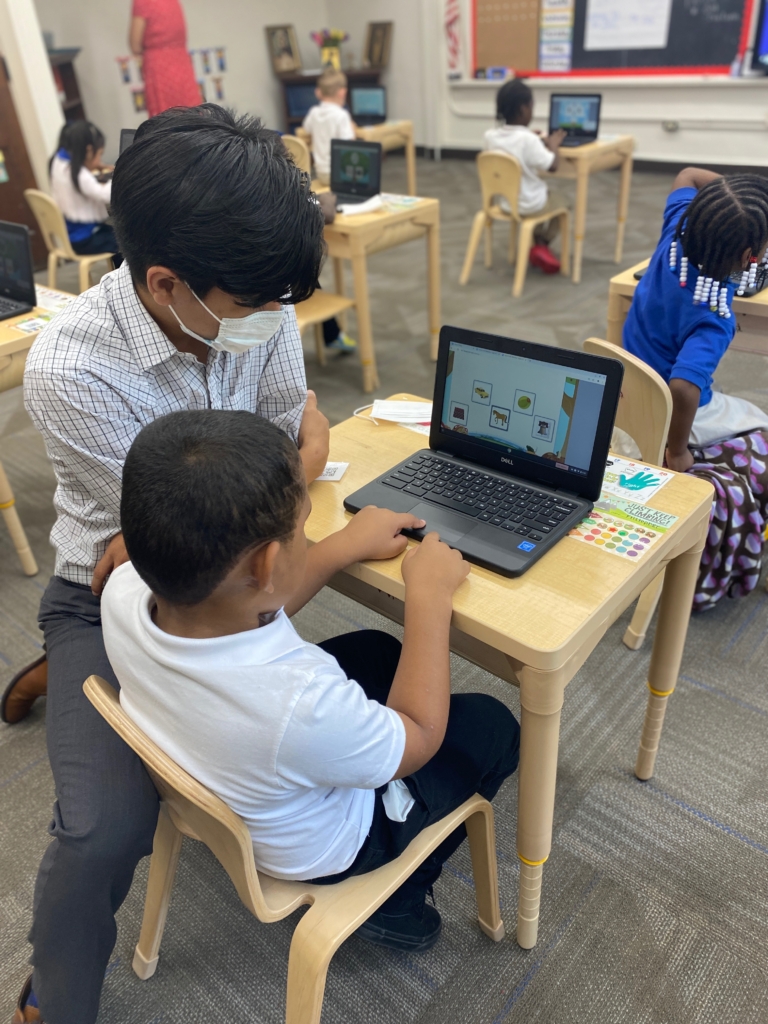 Finally, I am brought to the greatest grace of all this year: my Pre-K and Kindergarten students who make every day an adventure and a blessing. When I heard that my placement was going to be in Cincinnati, Ohio, at a Pre-K–5th grade school. I prayed that the Fellow who was able to get the little ones was able to have patience and compassion. Having previously taught Pre-K at Sunday School and having a niece who is 4-years-old, I knew that is what it took to give those students the best. While praying, I thought of all these things that led to my "yes" and said to myself, "Why not be that Fellow for them?" I immediately sent an email asking for a preference change, and I think it has been the best decision I could have made. Now, I am able to help my 4-6 year-olds say their first prayers, go to their first Mass, and take their first steps into the Catholic church. What an incredible gift.
Antonio Mata graduated from the University of St Thomas in Houston Texas where he studied Classical Language and Theology Education. In his skillset, kindness, love for the Church, leadership, and passion for mission, he is an invaluable asset to his school and community.