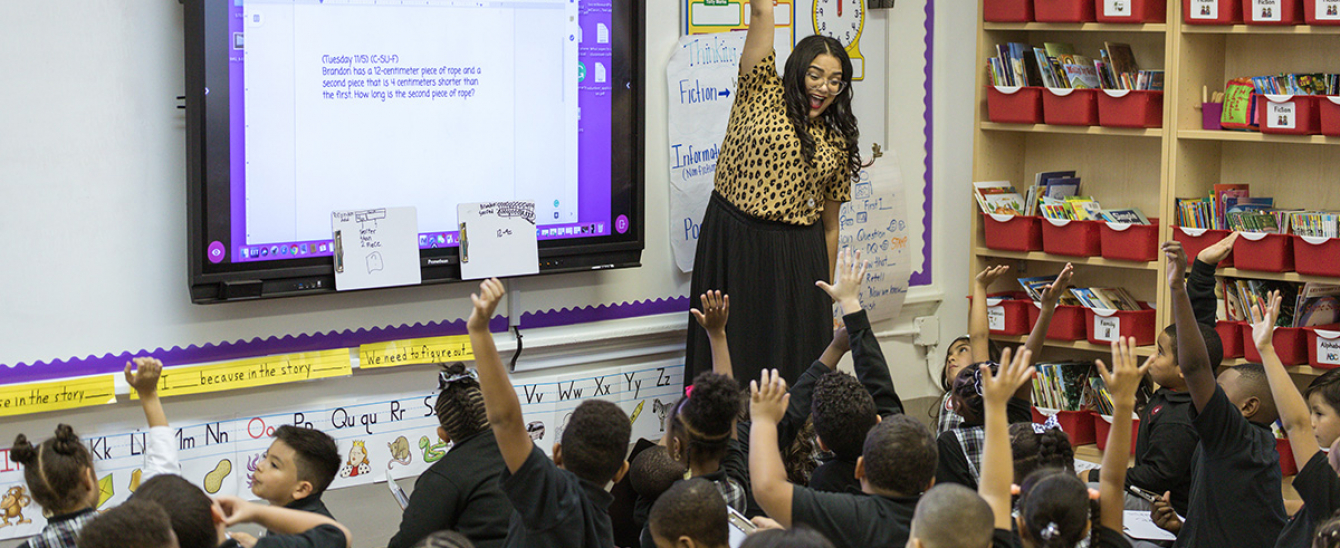 Seton recognizes that the greatest "innovation" needed in schooling today is actually a return to the traditional, in terms of both curricula and non-academic goals. At the same time, there are tools of modern technology that have been proven to achieve better educational outcomes. Brilla College Prep has demonstrated the academic excellence and greater economic efficiency that comes with this leading-edge approach to learning. In addition to our blended learning model, other school design features include:
Smart Start – Start with kindergarten, then grow a grade level each year until we serve students in a K-8 school.
Strong Parent Involvement – All Seton schools will honor parents as the first educators of their children. Seton schools will implement a Commitment to Excellence, workshops four times per year, and many in-school and out-of-school opportunities for parents to be involved.
Power to Lead – Seton will select an entrepreneurial school leader who has demonstrated teaching success with underserved students and provide him or her with the authority and resources to implement our vision, build a team of mission-driven professionals, and manage school operations. The school leader will then be held accountable for results.
Core Knowledge – Our charter schools share the belief with The Core Knowledge Foundation that every child deserves equal access to common knowledge. We believe in the simple but powerful premise behind Core Knowledge that knowledge builds on knowledge, and we reject the false choice that schools must choose between knowledge and thinking skills. Therefore, our schools will utilize the Core Knowledge Sequence, a detailed outline of recommended curricular content to be taught in language arts, history and geography, mathematics, science, music, and the visual arts from grades K-8.
Paideia – Based on the Paideia approach, our pedagogy will integrate didactic instruction, coaching, and student-centered discussion.
Literacy x2 – The education program provides a double block of literacy instruction daily, which is integrated with history and other content and balanced with strong mathematics and science instruction.
After school/extended day partnership – Consistent with our cornerstones of "more time" and "lead with character," each school will partner with an optional extended day program. In addition to providing a safe and nurturing environment for children whose families work until the evening, the program will allow teachers and staff to have a more sustainable work schedule.
Brillante-Only Design Feature
One extra element of Brillante Academy is two-way, dual language immersion. No matter the language spoken at home, each child at a Brillante school will be bilingual in English and Spanish by fifth grade.
Seton has developed a set of Essential Practices which provide clarity around elements critical to our charter school model, and a Leadership Competency Model to provide clarity around the recruitment, evaluation, and professional development of our school principals. Our Essential Practices and Leadership Competency Models underpin our successful school replication and leadership recruitment efforts.