This reflection comes from Cohort 10 Seton Teaching Fellow, Ms. Rachel Warren. Rachel, who graduated from Hillsdale College with a degree in English Literature and Classical Education, joyfully serves our North Bronx students at Brilla Caritas Elementary. In this blog post, Rachel shares her discernment process, and explains how her previous experience as a missionary enflamed a desire for intentional Catholic community, which she later sought out in Seton Teaching Fellows.
I thought I would get a "normal" teaching job after college.
In anticipation of the dreaded senior question—What are you doing after you graduate?—I decided to start searching early. I was interested in teaching, but I didn't know where. Browser tabs began to clutter my laptop as I explored school websites and hiring pages, anxiously wondering if I would end up at a Catholic or charter school, with middle or high schoolers, in Minnesota (my home state) or somewhere else. But by November of my senior year, the Lord was shepherding me toward His more perfect plan.
While I commenced this first phase of job-searching, I found myself frequently recalling and missing the community and prayer routine I had while serving with Life Teen summer missions in 2021. Those seven life-changing weeks of middle school summer camp were humbling and rewarding, exhausting and life-giving, challenging and abounding with joy—community with other missionaries made it possible. I longed to again live in intentional community with a shared mission, committed to encouraging one another in our common pursuit of Christ. I longed to again encounter Christ through his children like I did at camp. This little season of longing—for a Catholic environment, intentional community, and teaching at a classical school—prepared me for the email chime that would soon introduce me to the Seton Teaching Fellowship.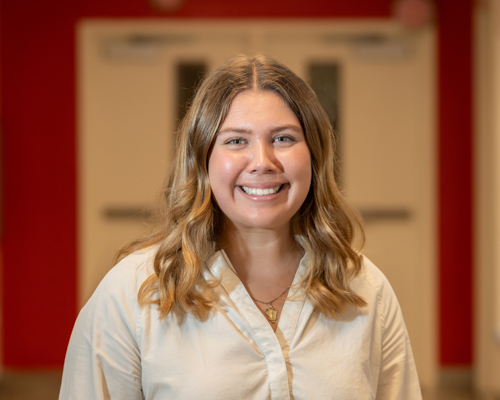 Discerning STF proved to me once again that the Lord truly only gives us longings that He intends to satisfy. The seemingly vague and unhelpful advice from past discernment talks to "be attentive to my desires" finally clicked. STF's three pillars—faith, education, and community—perfectly aligned with what I longed for. Each new aspect of the fellowship that I learned about checked another box: teaching, mission, liberal arts education, intentional Catholic community, a focus on a sacramental life style, a new city to explore, and housing included. It quickly felt like the package deal I hadn't previously known existed! The Lord tenderly swept away my few fears and hesitations, replacing them with joy and eagerness. Various Scripture verses and other writings resonated with me, including one from a Magnificat reflection on St. John Henry Newman: "He lived in poverty in order to preach the Gospel without hindrance. His concern was not for his own comfort but for the religious and educational needs of those he had left his homeland to serve." This helped me embrace STF's invitation to simple living for the sake of the mission.
My job search didn't end immediately, but I found solace in remembering that I didn't need to know every potential option to know this was a beautiful offering to the Lord. A woman discerning marriage does not have to meet every man in the world to know she has found her future husband, nor did I have to research every school or teaching program to know that STF was the right fit for me.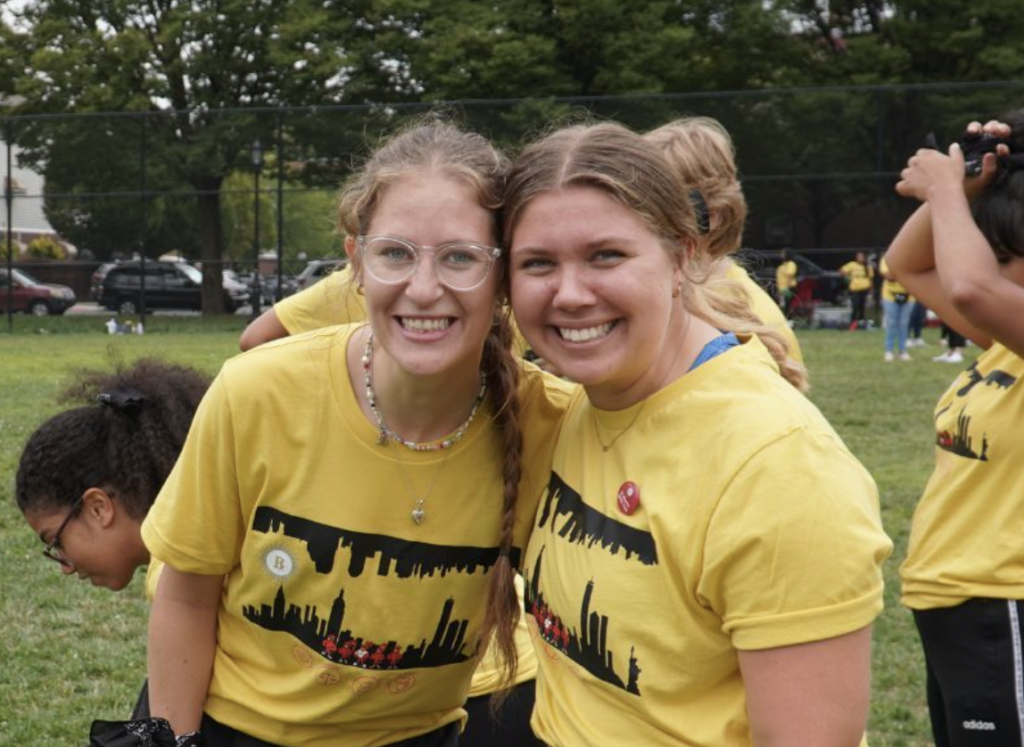 To me, the pillar of community is STF's defining feature and the one that most drew my heart to the program. The power of intentional community cannot be understated. God, knowing "it is not good that man should be alone," created woman to be his partner (Gen 2:18). Jesus, knowing man's need for companionship, "sent [his Apostles] out two by two" on their mission of evangelization (Mk 6:7). In the letter to the Hebrews, Christians are instructed to "stir up one another to love and good works, not neglecting to meet together . . . but encouraging one another" (Heb 10:24-25). Our mission's commitment to place Fellows in communities is incredibly wise and attentive to the human heart. Community contributes an indispensable element to our Christian life, for we are political creatures (of a public body) made for fellowship. Only by interacting with others do we have the opportunity to grow in charity, generosity, and hospitality. Community makes possible the practice and refinement of these and other virtues. The pillar of community drew me to STF and remains the pillar I am most grateful for as I serve in the Bronx, NYC.
"With community, the shared love of mission makes our labor lighter, more fruitful, and more beautiful"
I praise God for the desires and longings He put on my heart in the last year! While I anticipated getting a "normal" teaching job after college, His much better and more thrilling plan was in full swing. Refusing to let my desire for intentional Catholic community and missionary service to go unfulfilled, He led me to STF. Without community, everyone is left to bear the weight of the mission alone. But with community, the shared love of a mission makes our labor lighter, more fruitful, and more beautiful.
Interested in mission, education, or ministry to youth and impoverished communities? Seton Teaching Fellows is hiring! Explore our application today.