One of our favorite things about the Easter season is witnessing and celebrating the sacraments of many young disciples in our schools.
And what a celebration it has been! Last month we shared a powerful story about one Romero scholar's journey to baptism, but Dantoria (see below for new photos!) was far from alone in her desire to grow closer to God. This year, forty-five disciples were baptized into the Catholic Church in New York and Ohio, bringing the number of baptisms since Seton's founding to well over 200! Additionally, thirty-two disciples received their first Communion and three disciples will be confirmed in June. Thank you to the many teachers, staff, and STFs who either played a role in preparing the children for the sacraments or who joined the children in celebrating these gifts of faith. We hope you experienced the abundance of grace, too, as team members and partners signed up for the Month of Mary to pray a rosary a day for Seton, those we serve, and those who make our work possible—you. Please take a moment to truly see these beautiful, smiling faces, for they are the fruit of your prayers and support!
Marley Wickum, a current Seton Teaching Fellow, shares a moving story about Skylar Webb, one of her El Camino disciples baptized this spring:
Skylar, a disciple in my first-grade El Camino class, once asked me, "Ms. Wickum, can I still pray to Jesus if I'm not in El Camino?"

"Of course!" I told her that she can always talk to Jesus, no matter where she is or what she is doing. We then sat together in the hallway and came up with a list of things she wanted to ask Him. At the top of her list was asking Jesus to help her stay in the classroom during El Camino. So we both promised to pray and ask for help, and then we would wait and see what happens. Skylar often left the classroom when things were challenging for her. From the outside, it might have appeared that she didn't want to be there, or maybe that the program wasn't a "good fit" for her needs. But whenever I would talk to her, her questions and curiosities revealed a deep desire to know and love Jesus.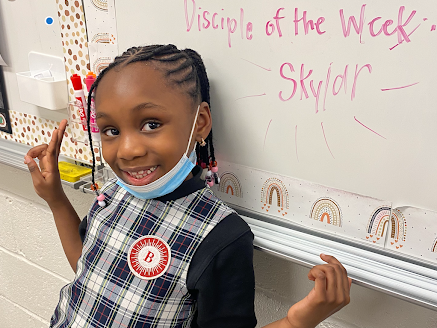 When Skylar's mom asked me about baptism, I was overjoyed, and even more so when she asked me to be Skylar's godmother! Since she was baptized, Skylar has been overflowing with joy. We make the same promise everyday: to ask Jesus to help her stay in the classroom, and to watch and listen to how He helps her. She has shown tremendous growth, and has even been our class's Disciple of the Week. I am so proud of Skylar and honored to have a front row seat to the way that the Lord's love is working in her heart.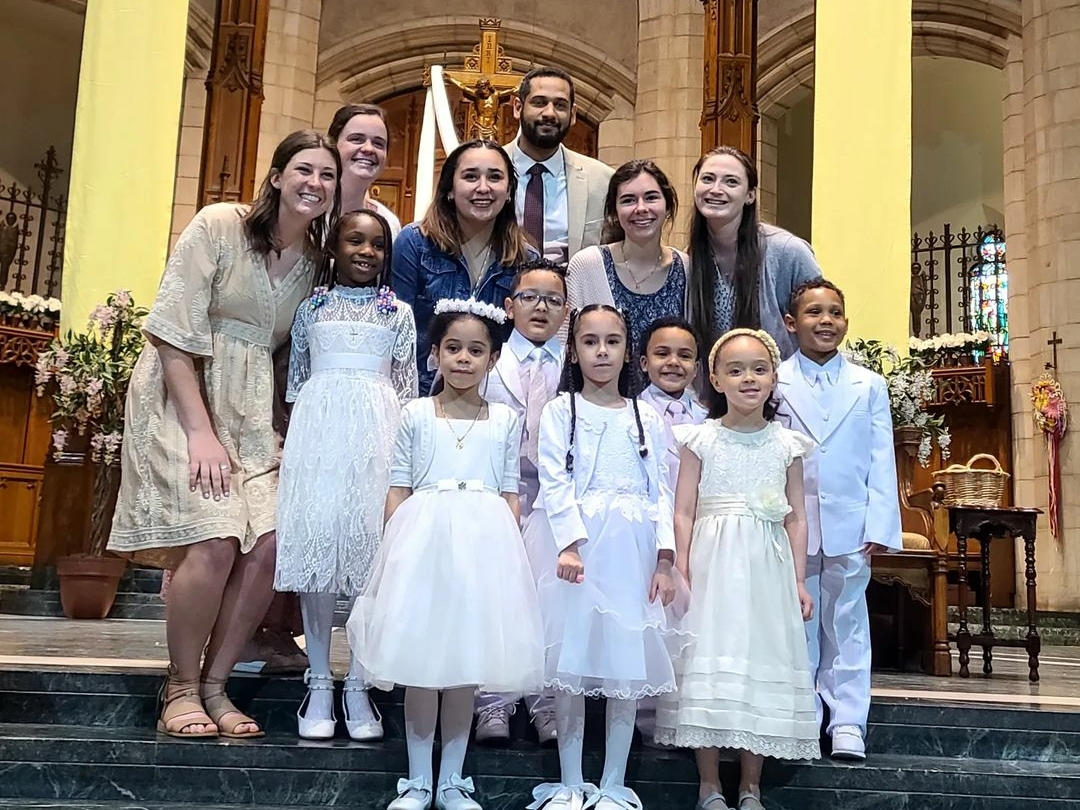 The Bronx | Baptisms & First Communions
Take a look at more highlights from the celebrations this past month!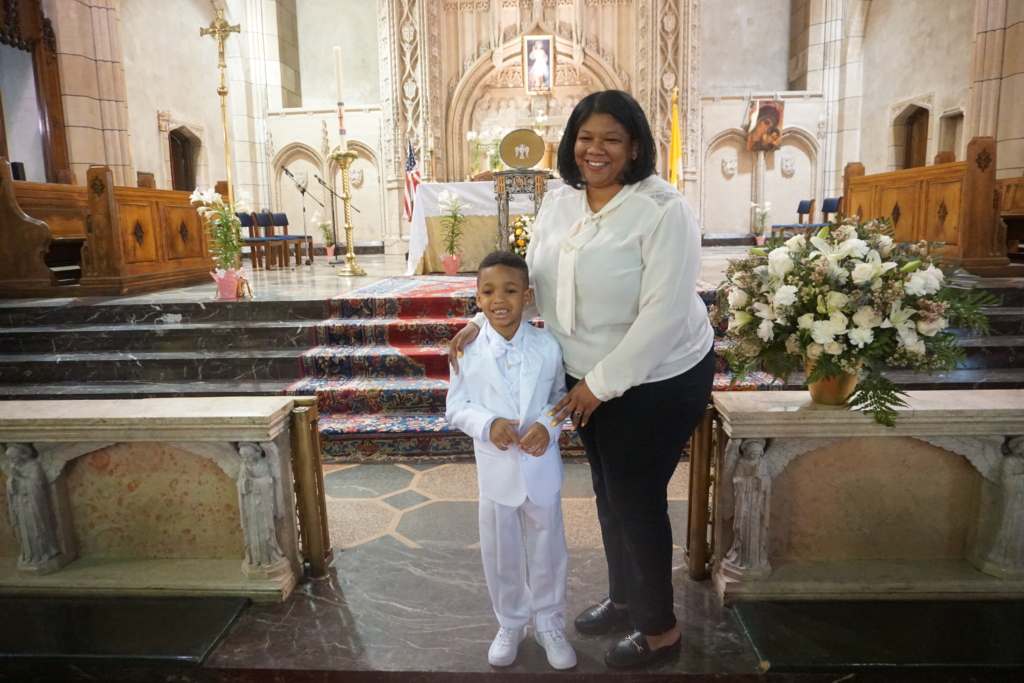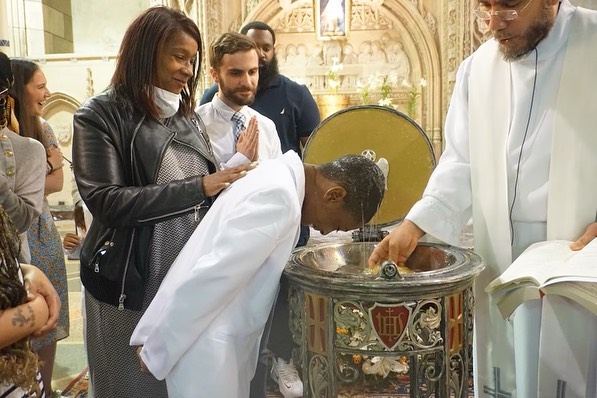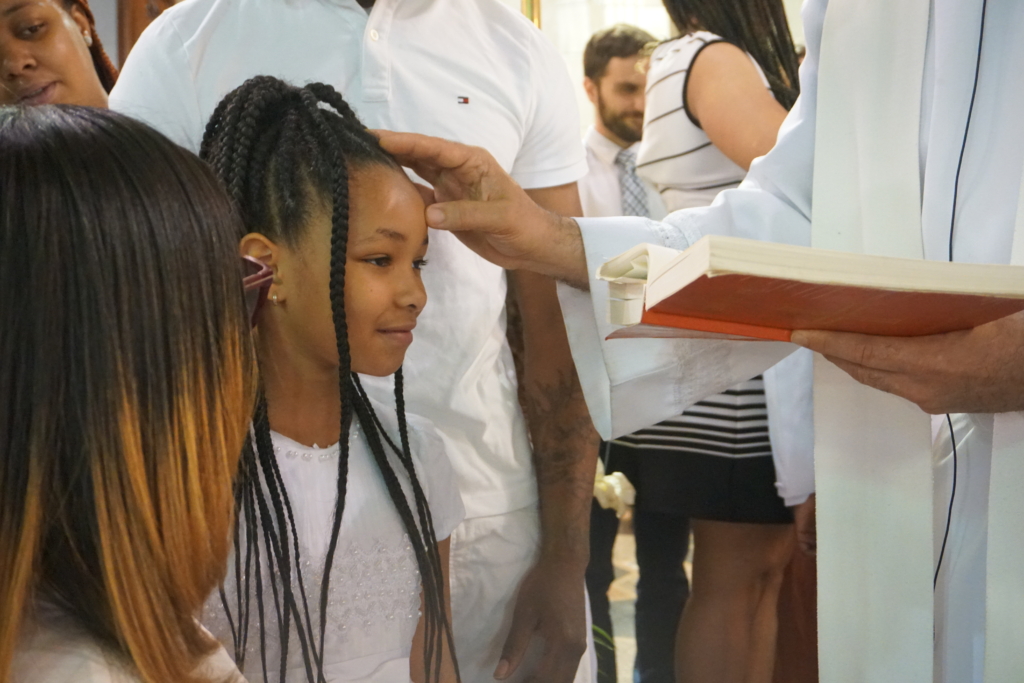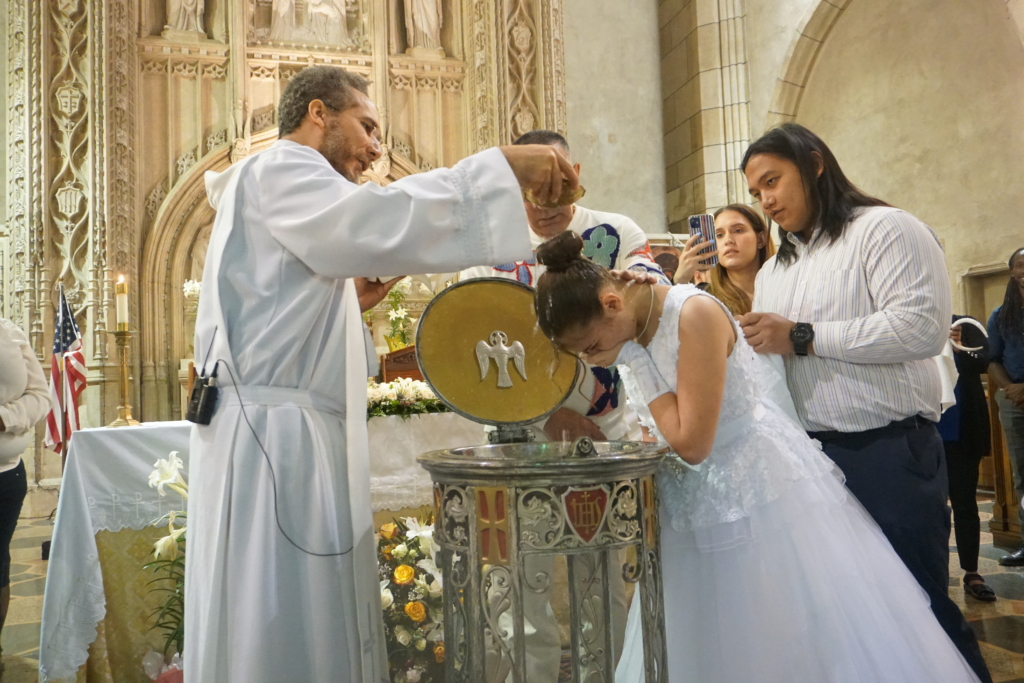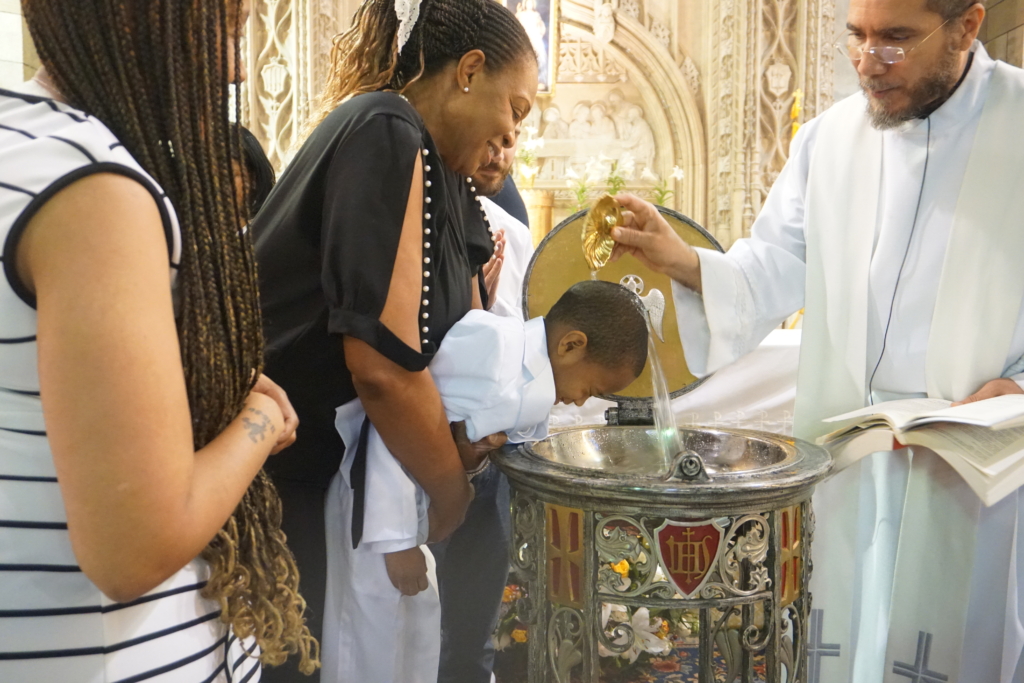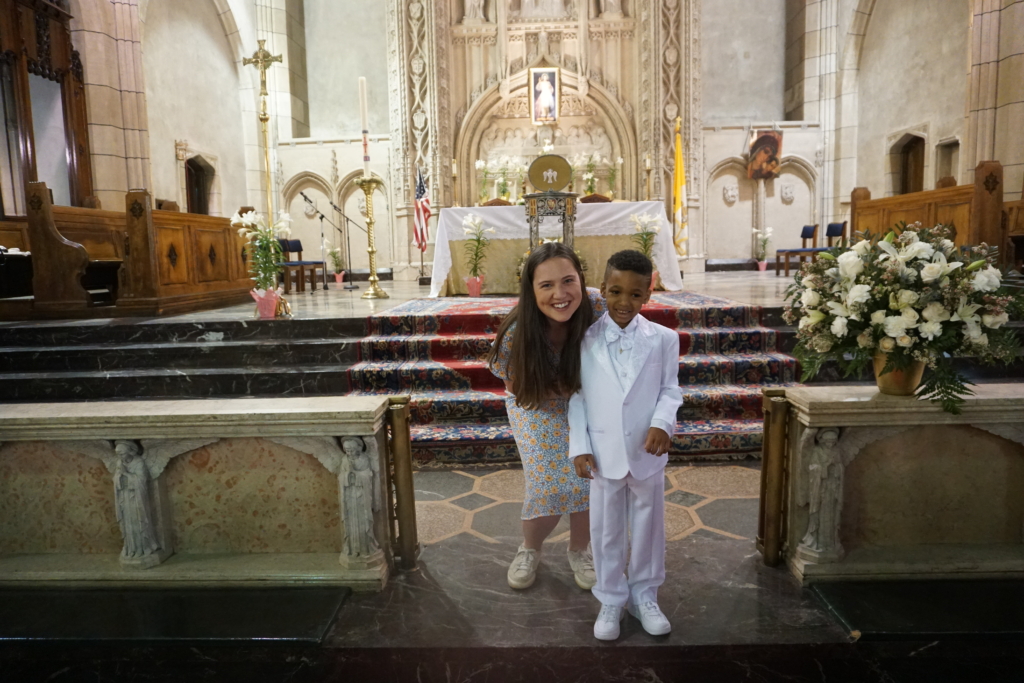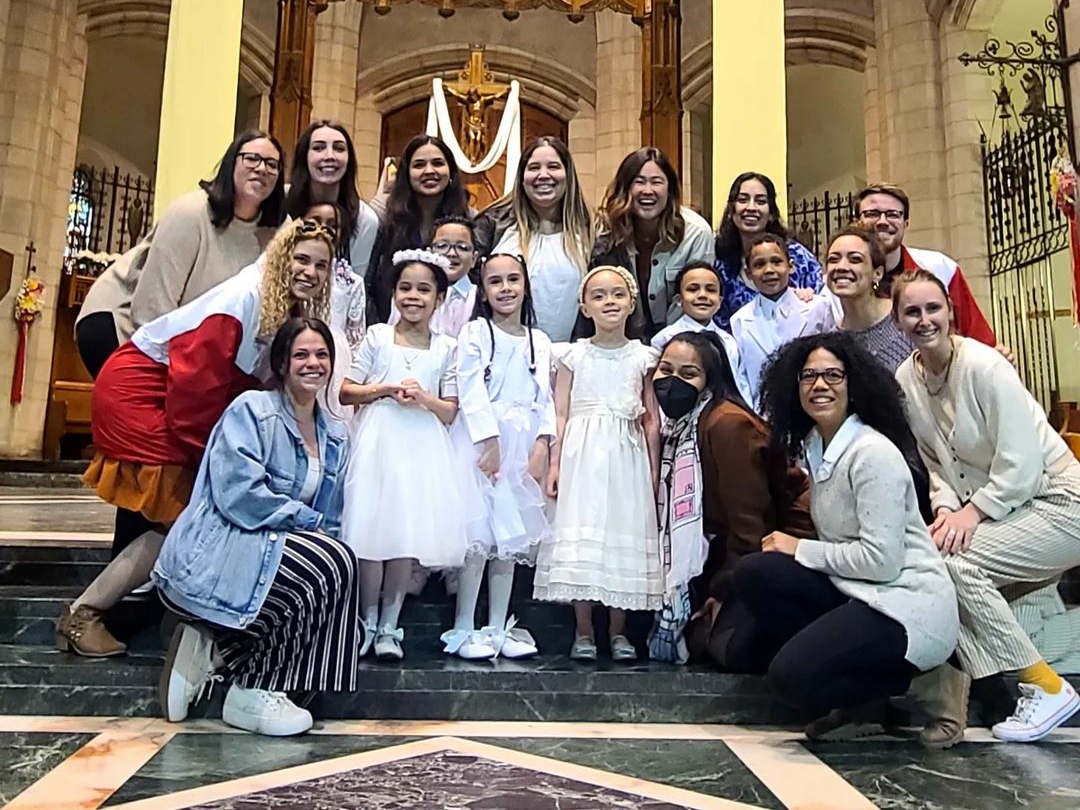 Romero Academy at Resurrection | Baptisms & First Communions