Rosaura Contreras is a current Seton Teaching Fellow and a graduate of the University of California Santa Barbara, where she studied Psychology and Spanish. She currently serves as a Kindergarten fellow at Brilla Caritas Elementary School in the North Bronx, and serves in the classroom and in community with love and empathy. We are so blessed that she will be returning as a full-time Brilla teacher this upcoming year.
I cannot begin to express how grateful I am for the women I have met this year, nor put into words the emotions I feel when I think about how much love I am shown, but I will try. When I first applied to be a Seton Teaching Fellow, I knew community was one of Seton's driving pillars. I knew that if I said yes, I would be living intentionally with a group of women. The thought of this excited me, but don't get me wrong, I also had my doubts. What if I wasn't "Catholic enough"? At the time I believed it, but now I laugh at the fact that I thought faith could be measured, as if 70% meant I was just Catholic enough. Nonetheless, I knew what I wanted. If being a Seton Teaching Fellow wasn't God's will for me, I prayed he wouldn't put the opportunity in my path. When I received an offer, I knew I would do whatever it took to fulfill this mission.
It isn't easy to leave behind a home filled with comfort, familiar faces, and memories in every room. Transitions can be difficult, but oddly enough, this wasn't the case for me. In just a few short months, I had what felt like a home away from home. You see, I currently live in a convent with ten other women, one of whom is Sister Margaret—but that is a story for a different day. The convent is beautiful! The walls are a soft pastel yellow, the windows offer a lens I could spend hours gazing out of, and the rooftop is a perfect getaway for moments of peace.Yet it is not the physical building I consider a home. What makes this gem a home is the women who fill the walls with contagious laughter, unconditional love, and unyielding support. Their names are Anne Marie, Jenny, Rowena, Abi, Bailey, who are one community, and of my community: Therese, Molly, Victoria, and Brianna. Both communities at times feel like one with certain shared spaces and a lot of shared time.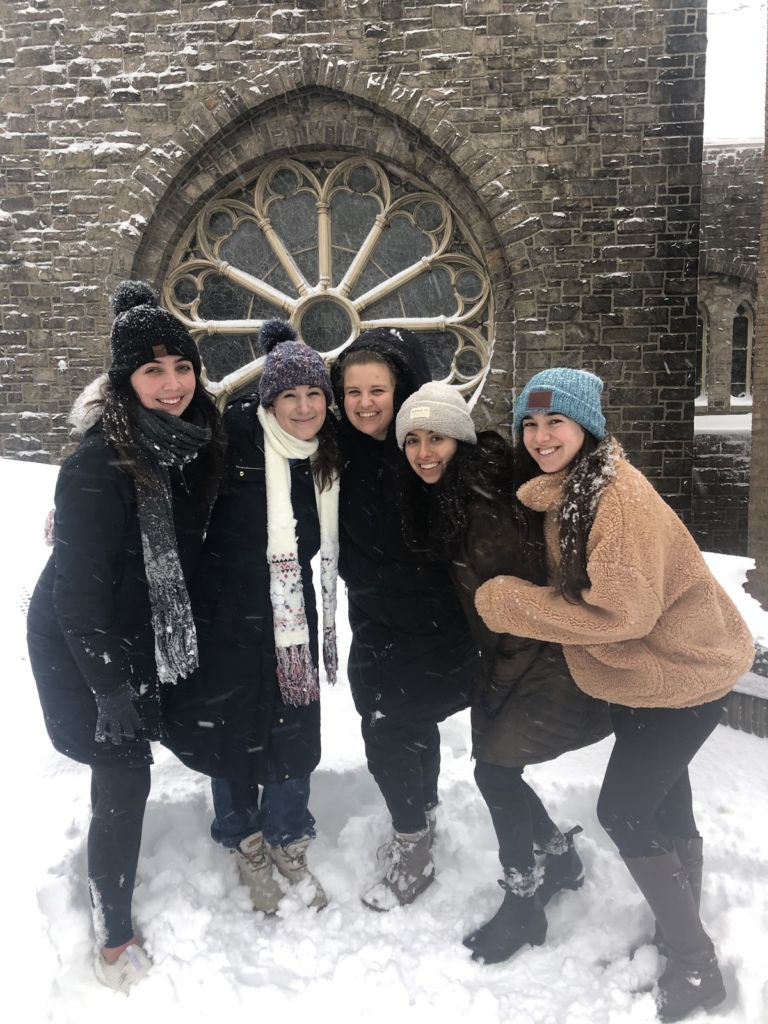 In a time where letting go of control and accepting that things can change at any given moment, community has been one of the few, if not the only, consistent things in my life. Throughout our short time together, there are a few things that have helped deepen our friendships into what they now are. As convent one, we do our best to have dinner together every day. Some days, dinner runs longer than expected because time gets consumed with stories of scholars and disciples who either fill our hearts with joy or push them to love them that much more. Occasionally, dinner is silent. Exhaustion gets the best of us and we simply do not have the energy to keep a conversation going. Regardless of how much is spoken, dinner is the one time we know we will all be together. This uninterrupted time is used to pray, share highs and lows, and simply be present with one another. In addition to weekly dinners, our convent community has weekly fasts. On a rotating basis, each member leads prayer once a week and picks a fast that they see fit. It's crazy, and at times the fast seems too fitting to be a coincidence. This union of prayers has not only helped keep me accountable, it has helped remind me of the reasons I am here.
At times, I find myself feeling guilty. How could I be so lucky to live with these women? Why me? God knew my desire and he did not only plan to fulfill it, but he so gently and graciously gave me way more than I could have ever imagined. These women—Therese, Molly, Vitoria, and Bri—have been pillars for me throughout this mission. Despite the upheavals and stresses we have all experienced, they have made saying yes every single day that much easier. While you cannot meet them in person, I would love to introduce you to the wonderful women I am blessed to live with!
This is Brianna! Bri always sees the good in others and brings joy to any room she walks into! She loves to cook and her delicious five-star meals have kept us alive…both literally and metaphorically!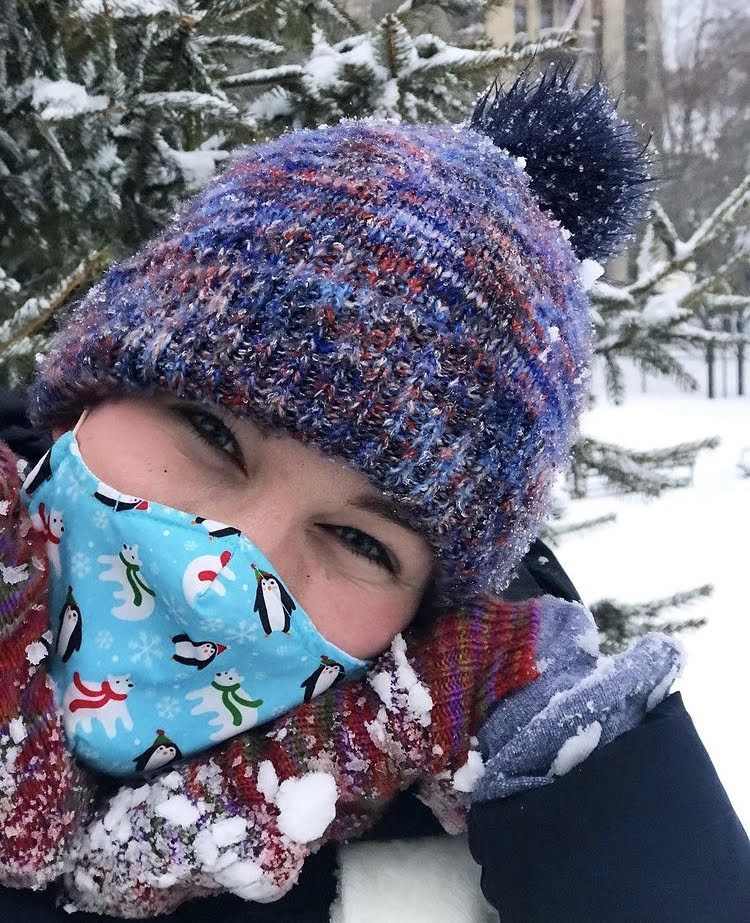 This is Victoria, or as some like to call her: Granny Smith. She brings joy to others through laughter and is perhaps the biggest Bronx Zoo fan in New York. Did I mention she can sing?!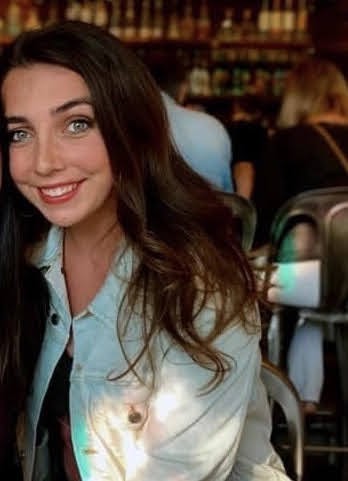 This is Molly, aka Ms. Keane, or as her kiddos love to call her… Ms. Queen! Molly loves to bake and baking is one way she has shown love to our community this year. Our friday nights seem to be much sweeter when she's around!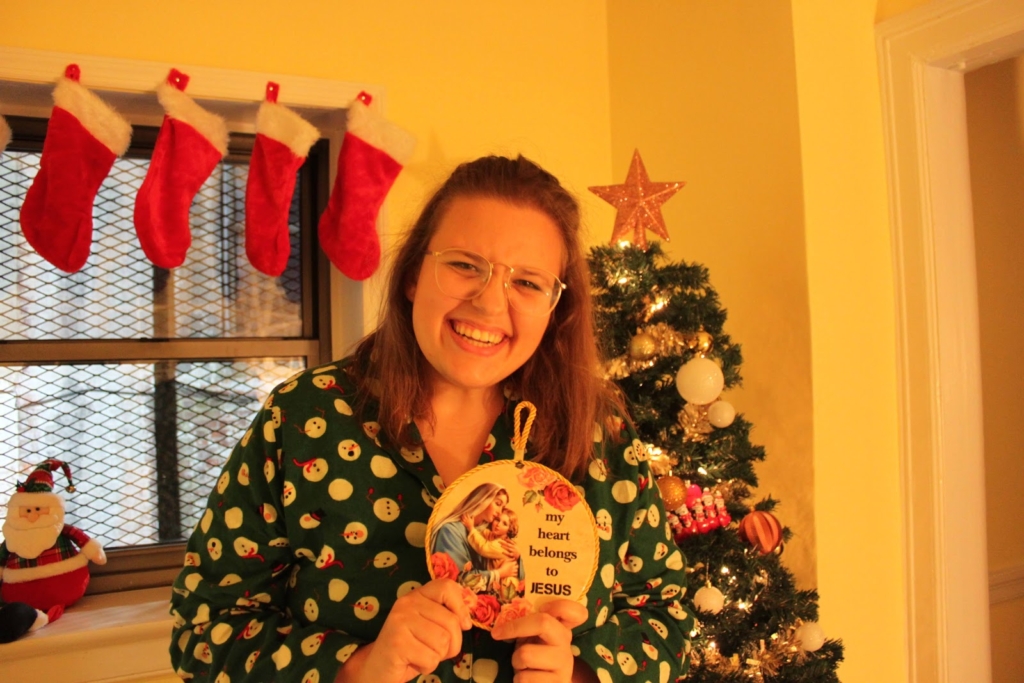 This is Therese, or as I like to call her: Teresita. Therese is very giving of her time. She is an amazing listener and chooses to love people for who they are. The ornament speaks for itself (my heart belongs to Jesus!). 
Lastly, I cannot forget our quote wall. What does our quote wall consist of? Our quote wall is a wall which simply does not allow one to forget any out of context comments have been made between two convent communities. This has been a growing masterpiece displayed in our hallway. What others see as simply words inside quotations, I see as memories built within these four walls which can never be replaced.