"El Camino was a light at the end of the tunnel…"
Tanya, a single mother, pregnant with her fourth child, lived in the poorest congressional district in the country, which would later become the epicenter of the COVID-19 pandemic.
And she was distraught over the future of her eldest child.
"He could've been pulled into a lot of bad influences," Tanya says of Tyler, her son. Tyler's father had been sent to prison, and she had just moved back to the South Bronx neighborhood where she had grown up. Since she was going to school herself and working to provide for her children, Tanya worried that Tyler, like many boys in the area, would be recruited by gang leaders and drug dealers after school.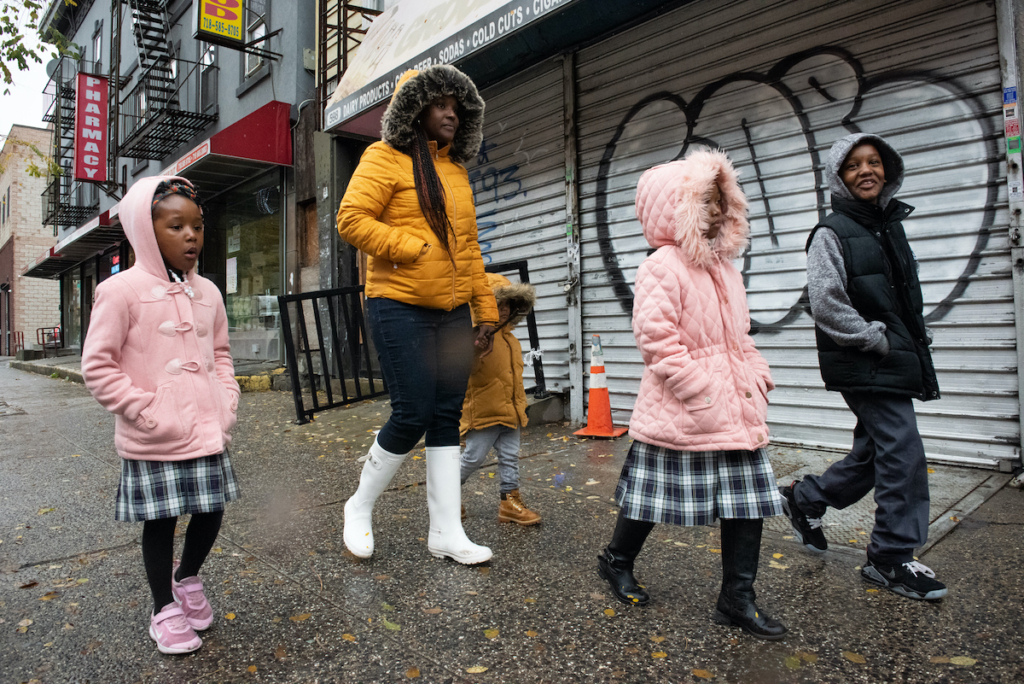 In the past, an urban Catholic school could have provided a safe haven for seven-year-old Tyler, as well as a vital support system for Tanya.
Unfortunately, 1,191 Catholic schools have closed in the last decade, leaving nearly twelve million economically at-risk children to attend public schools that often fail them academically and provide no faith formation at all. As this trend continues, even more children, mostly Hispanics and African-Americans living in poverty, will be left with few—if any—options beyond failing public schools.
The case is especially alarming in the Archdiocese of New York, where 86 Catholic schools have closed since 2010.
At the urging of Cardinal Timothy Dolan to find an innovative and sustainable solution, Seton Education Partners created El Camino, an after school faith formation program that exists to help people like Tanya and her children.
A program that, in many ways, was Tanya's "last shot" when it came to protecting her son's childlike innocence in a challenging environment.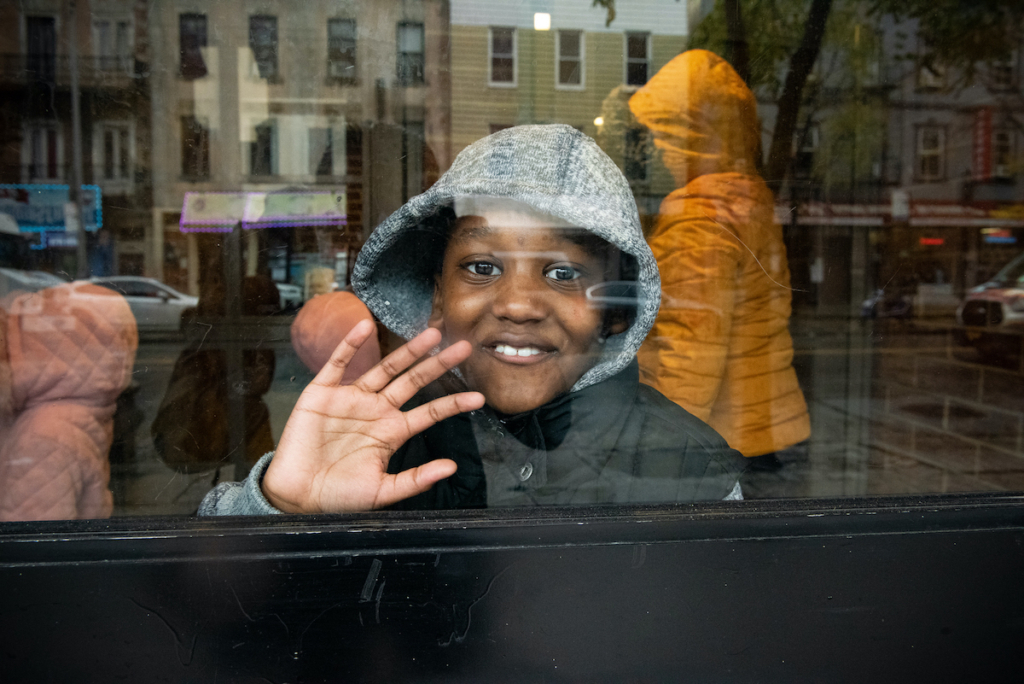 "We had tried counseling, but he wouldn't open up," Tanya recalls. "But El Camino gave him hope, something to look forward to. He got brighter and more talkative."
In fact, Tyler began talking a lot at home – all about the catechism he was learning at El Camino! "Every time Tyler comes into St. Rita's he kneels and is very prayerful," an El Camino teacher told us.
Inspired by Tyler's growth, Tanya began attending El Camino's family formation nights and activities with Tyler and her younger children, who begged to be enrolled in El Camino as soon as they were old enough. The love and instruction Tyler received from his El Camino teachers helped him deal with his anger and experience a "complete turnaround," which in turn led his entire family to the faith.
Today, Tanya and her children attend Mass every Sunday. They are fully engaged too, constantly pointing to statues of the saints and asking, "Who's this?" while the older siblings teach the younger ones how to make the sign of the cross. All of Tanya's children have been baptized into the Church and Tyler recently made his First Communion. The children's father, now out of prison, joyfully carried his two-year old son, Tyrus, as he was baptized. And now Tanya plans to begin RCIA so she can join her children on their faith journey.
"El Camino has been a very big blessing!" Tanya says. "They're a part of my life and my children's lives. They are my second family." A family that includes another Seton program: the Seton Teaching Fellows, devout post-grad teachers who spend one to two years as missionaries serving in our schools and programs like Brilla and El Camino. As Yeime Valle, chief of programs, explains, "Each of our Fellows signs up to love."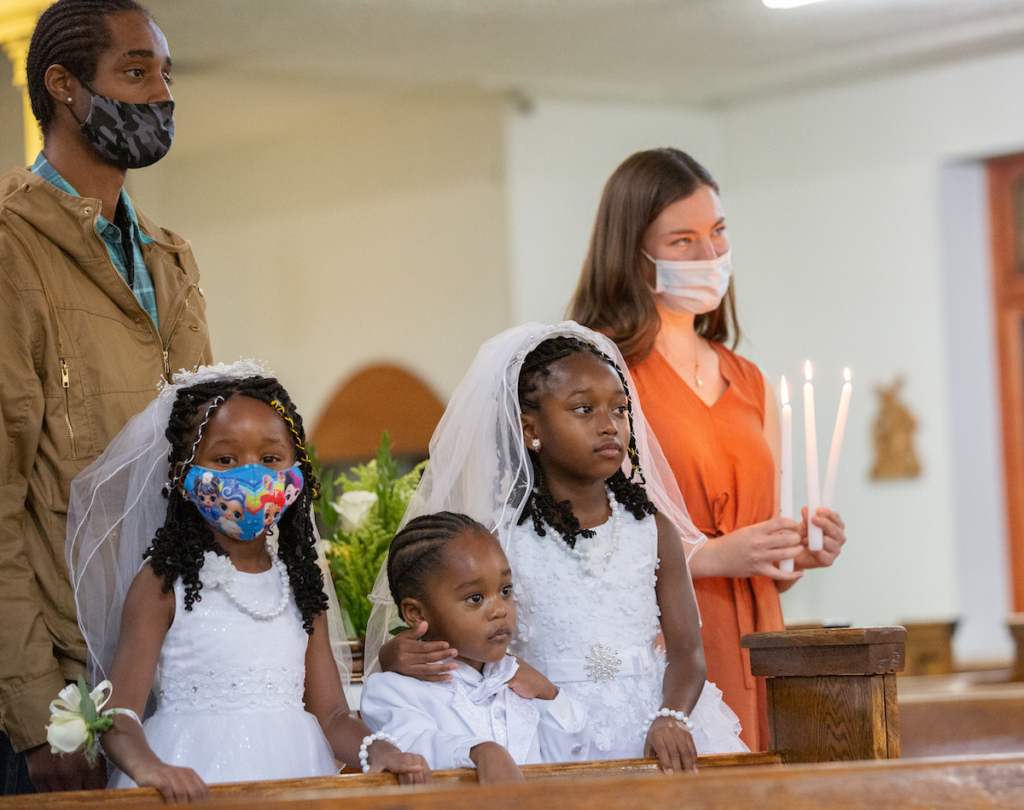 This ideal was exemplified in Jenny Kibrick, one of our Fellow alums whose generosity made such an impact on Tanya's family that she was asked to be the godmother to Tyler's younger siblings when they were baptized earlier this year. When teaching Tyiana in our El Camino kindergarten class, Jenny was moved by her eagerness to love God. "It is in Tyiana's nature to know that God is her Father." Her inspiration grew when she was able to meet the whole family. "It is so powerful to know that she has realized Jesus is a Person and He loves her," Jenny says of Tanya. "What a privilege it is to be able to journey with them in a really intentional way as we're all walking toward heaven."
That is what El Camino, "the way," is ultimately about—coming alongside families and walking with them, whatever their starting point.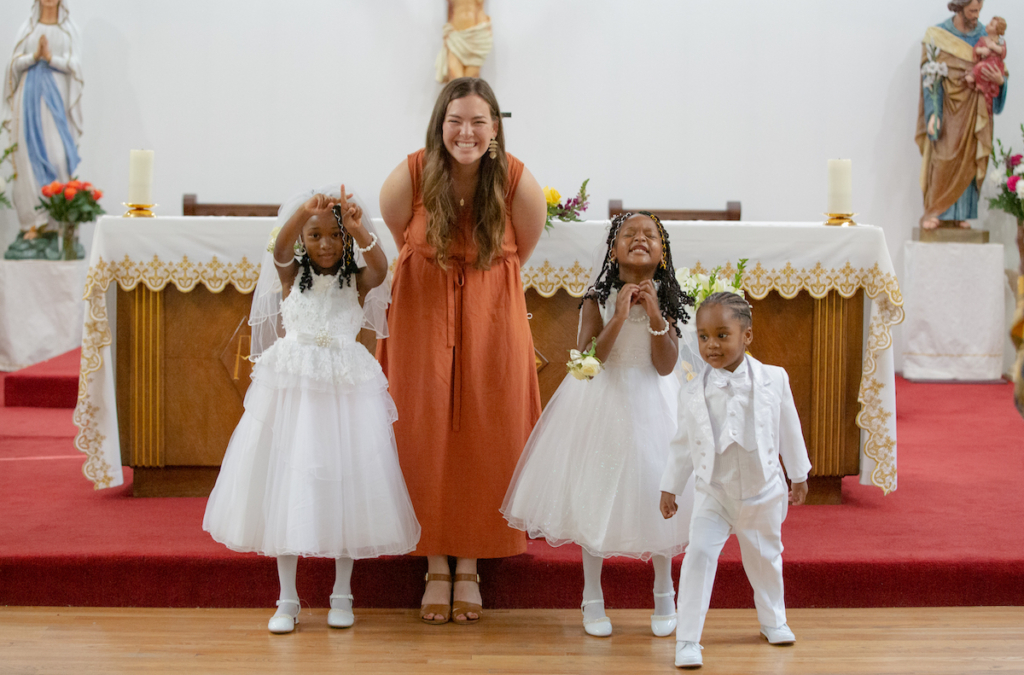 El Camino provides a firm foundation of faith for children and their families to build lives guided by virtue and hope. Parents have said:
"El Camino has given my child a space to grow in Christ."
"I have seen my child grow from a boy into a man with El Camino."
"My children now remind me to pray more than I remind them!"
These life-changing results are being replicated throughout the Bronx serving 500 children with plans of doubling in the near future expanding to other urban communities where Catholic schools are closing.
"El Camino was a light at the end of the tunnel for Tyler," Tanya says. "God came into his life at just the right moment, giving him something positive to turn to when he needed it."
—
Want to give Tanya and others like her a second family that can help them along the way to become disciples in this world and saints in the next? Give to Seton's El Camino today!