Senior Director of Marketing and Engagement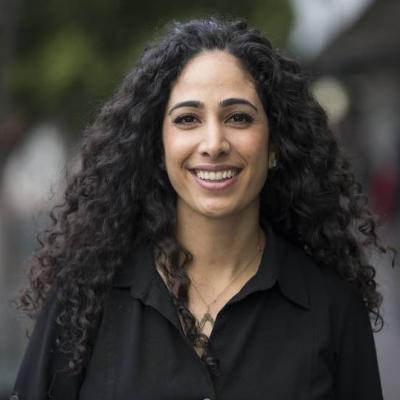 I never knew a man come to greatness or eminence who lay abed late in the morning.
- Jonathan Swift
Liz Reckart serves as the senior director of marketing and engagement for Seton Education Partners, supporting all of Seton's schools and programs. She brings more than sixteen years of experience across entertainment, technology, CPG, non-profit, education, and health brands. Before joining Seton in 2020, Liz operated her own marketing, communications, and operations consultancy that served Seton, other non-profit organizations, and e-commerce brands, driving increases in sales and school enrollments, as well as organizational clarity and efficiency. Before her consultancy, Liz was the managing director of digital marketing at the Archdiocese of Los Angeles, one of the first in a role of that kind at a diocese in the United States. Prior to joining the Archdiocese, Liz supervised the digital/social media strategy and execution for many brands at the global communications firm, Edelman. Highlights include supervising two of the biggest gaming franchises in the world, including the most successful entertainment launch at the time with Activision. She also led digital strategy and execution for a division of Qualcomm, which involved an MLB partnership and international entertainment collaboration. Prior to Edelman, Liz worked at H&K, a global PR agency, and as an associate director for the independent film company, Metanoia Films. Liz's work has earned many accolades, including the Grand Effie (2013), Gold SABRE (2014), and Game Marketing Award (2014). Liz earned her bachelor of arts degree from the University of California at Berkeley in sociology with a minor in public policy. Working from Los Angeles, Liz and her husband have a full life fostering children, hiking, playing board games, and cooking with nearby family and friends.
Aaron Brenner
❘
Ale Slingerland
❘
Alexandra Burchfiel
❘
Ali Apfel
❘
Ana Vasquez
❘
Andrew Ketchum
❘
Ashley Del Rosario
❘
Catherine Birri
❘
Charles Bozian
❘
Christina Reyes
❘
Christine Warner
❘
Claire Dwyer
❘
Clare Fay
❘
Colleen Vaughn
❘
Cynthia Valencia
❘
Daniel Palombo
❘
David Mata
❘
David Morales
❘
Elizabeth Reckart
❘
Elliot Hachey
❘
Emilia Chornay
❘
Emily Brooks
❘
Emily Gilbride
❘
Emma Matheson
❘
Evan Vautour
❘
Fr. Mark Haydu
❘
Hannah Lafiosca
❘
Jack Morgan
❘
Jacob Coonradt
❘
Jenny Garcia
❘
Jenny Kibrick
❘
Jessica Lovinsky
❘
Jill Limongi
❘
Joe Dobrynski
❘
Jolleen Wagner
❘
Juliana Odame-Arhin
❘
Kate Myers de Vega
❘
Katie Hernandez Akers
❘
Kayla Keller
❘
Kenneth Burchfiel
❘
Kevin Hanratty
❘
Laura Barron
❘
Lena McGovern
❘
Logan Amster
❘
Margaret Rippe
❘
Maria Valencia
❘
Mariela Gratero
❘
Mary Grace Lewis
❘
Matt Salvatierra
❘
Michael Carbone
❘
Olivia Lang
❘
Patrick Sitzer
❘
Rachelly Crime
❘
Reyes Claudio
❘
Ruby Amezquita
❘
Sandra Céspedes
❘
Shanelle County
❘
Stephanie Frias
❘
Stephanie Montero
❘
Stephanie Saroki de García
❘
Tanicqua Pryor
❘
Tess Lane
❘
Tony Crnkovich
❘
Trevor Sorensen
❘
Yeime Valle
❘
Zoranlly Burgos
❘