Instructional Coach, Seton Teaching Fellows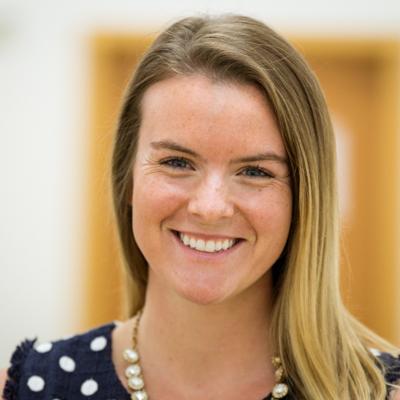 Learning sometimes occurs because someone insists that you recognize the excellence in yourself.
- Rita Pierson
Emily Brooks serves as instructional coach for Seton Teaching Fellows. Emily joined the Brilla Network in 2019 after a move from Denver to New York. Before joining the Brilla/Seton Team, she taught elementary school in Title I settings for five years and also held multiple leadership roles. In these roles, Emily effectively drove her team's achievement in gaining strong content and instructional knowledge, ultimately accelerating student learning. It was through her work in these communities that she fostered a deep passion for serving traditionally underserved communities and prioritized equitable education. Emily has a master of arts degree in curriculum and instruction with a focus on culturally and linguistically diverse education from the University of Colorado Denver, as well as a bachelor of arts degree in elementary education from Michigan State University. You will find Emily in her free time exploring the outdoors, reading, cheering for the Michigan State Spartans (Go Green!), or spending time with her family and friends.
Aaron Brenner
❘
Adriana Lira
❘
Alexa Bonilla
❘
Alexandra Cohill
❘
Brett Chappell
❘
Christina Reyes
❘
Christy Mencia-Penalo
❘
Colleen Vaughn
❘
Dan Faas
❘
David Morales
❘
Dulce Salinas
❘
Elizabeth Reckart
❘
Emilia Chornay
❘
Emily Brooks
❘
Emily Gilbride
❘
Fr. Mark Haydu
❘
Gisell Sierra
❘
Isabella Gadapee
❘
Jacob Coonradt
❘
Jen Gowers
❘
Jessica Lovinsky
❘
Jolleen Wagner
❘
Juliana Odame-Labi
❘
Kayla Keller
❘
Kelly O'Brien
❘
Kelsey LaVigne
❘
Kevin Hanratty
❘
Leonard Francisco
❘
Luanne D. Zurlo
❘
Margaret Rippe
❘
Maria Valencia
❘
Mark Kreider
❘
Mary Catherine Lancaster
❘
Mary Grace Lewis
❘
Matt Salvatierra
❘
Michelle Lacouture Perry
❘
Peter Katcher
❘
Reyes Claudio
❘
Ruby Amezquita
❘
Shanelle County
❘
Stephanie Frias
❘
Stephanie Saroki de García
❘
Tess Lane
❘
Trevor Sorensen
❘
Ty Redmond
❘
William Bludgus
❘
Yeime Valle
❘