Executive Director, Romero Academy Network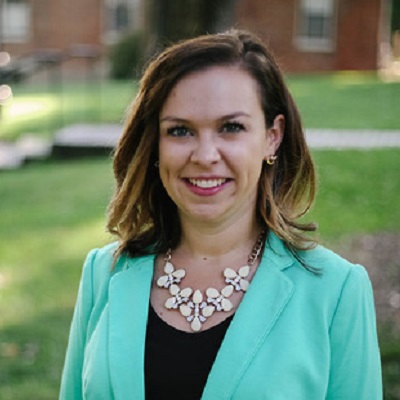 Never doubt that a small group of thoughtful, committed citizens can change the world; indeed, it's the only thing that ever has.
- Margaret Mead
Emily Gilbride is the executive director of the Romero Academy Network. Previously, Emily was the director of the Seton Blended Learning Network, which posted growth on-par with or outpacing that of many high-performing charter networks while simultaneously driving a collective 30% increase in enrollment. Prior to joining Seton, Emily was a Teach For America corps member in Southwest Ohio, where she taught middle school math and served as a content leader for fellow secondary math educators. While teaching, she successfully led the campaign for a Cincinnati School Board member and worked as a school operations manager for Teach For America's Atlanta Institute. Emily earned a bachelor of arts degree in philosophy, politics, and public and political science, with honors, from Xavier University.
Aaron Brenner
❘
Adriana Lira
❘
Alexa Bonilla
❘
Alexandra Cohill
❘
Brett Chappell
❘
Christina Reyes
❘
Christy Mencia-Penalo
❘
Colleen Vaughn
❘
Dan Faas
❘
David Morales
❘
Dulce Salinas
❘
Elizabeth Reckart
❘
Emilia Chornay
❘
Emily Brooks
❘
Emily Gilbride
❘
Fr. Mark Haydu
❘
Gisell Sierra
❘
Isabella Gadapee
❘
Jacob Coonradt
❘
Jen Gowers
❘
Jessica Lovinsky
❘
Jolleen Wagner
❘
Juliana Odame-Labi
❘
Kayla Keller
❘
Kelly O'Brien
❘
Kelsey LaVigne
❘
Kevin Hanratty
❘
Leonard Francisco
❘
Luanne D. Zurlo
❘
Margaret Rippe
❘
Maria Valencia
❘
Mark Kreider
❘
Mary Catherine Lancaster
❘
Mary Grace Lewis
❘
Matt Salvatierra
❘
Michelle Lacouture Perry
❘
Peter Katcher
❘
Reyes Claudio
❘
Ruby Amezquita
❘
Shanelle County
❘
Stephanie Frias
❘
Stephanie Saroki de García
❘
Tess Lane
❘
Trevor Sorensen
❘
Ty Redmond
❘
William Bludgus
❘
Yeime Valle
❘