National Manager of STF Formation and Community, Seton Teaching Fellows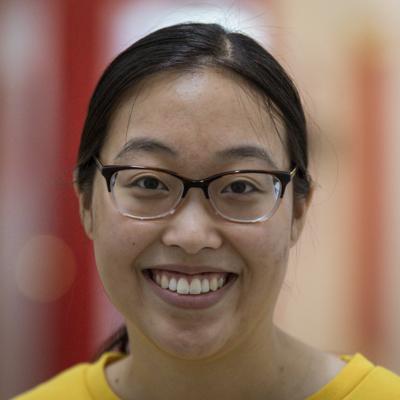 We are all 'good people,' but something has got to change! Mary herself, after the Annunciation, was a different person. And so, the Christian vocation should carry something radically, profoundly different from what other people have.
- Fr. Luigi Giussani
Emilia Chornay serves as the national director of Seton Teaching Fellows formation and community. She was a member of the 2017–2018 cohort of Seton Teaching Fellows, serving at Brilla College Prep Elementary as a first grade Fellow and sacraments prep catechist. Emilia later served as a teacher at Brilla Veritas Elementary for two years. She is currently pursuing a master's degree in philosophy and education at Teachers' College and holds a bachelor's degree in chemical engineering from the University of Maryland. Emilia's motivation to form Fellows comes from her deep gratitude in all she has received from Christ in Seton's mission. Emilia spends her time participating in the beautiful life of the Church in New York City with her beloved husband Chris and her joyful daughter Ellie.
Aaron Brenner
❘
Adriana Lira
❘
Ale Slingerland
❘
Alejandro Uribe
❘
Alexandra Cohill
❘
Ana Vasquez
❘
Andrew Ketchum
❘
Ashley Del Rosario
❘
Billy Bludgus
❘
Catherine Birri
❘
Cathy Costigan
❘
Christina Reyes
❘
Christy Mencia-Penalo
❘
Claire Dwyer
❘
Colleen Vaughn
❘
Dan Faas
❘
Daniel Palombo
❘
David Morales
❘
Derek Lyssy
❘
Elizabeth Reckart
❘
Elliot Hachey
❘
Emilia Chornay
❘
Emily Brooks
❘
Emily Gilbride
❘
Fr. Mark Haydu
❘
Jack Morgan
❘
Jacob Coonradt
❘
Jenny Garcia
❘
Jenny Kibrick
❘
Jessica Lovinsky
❘
Jill Limongi
❘
Jolleen Wagner
❘
Juliana Odame-Arhin
❘
Katie Hernandez Akers
❘
Kayla Keller
❘
Kellie Pairan
❘
Kenneth Burchfiel
❘
Kevin Hanratty
❘
Laura Barron
❘
Lena McGovern
❘
Logan Amster
❘
Luanne D. Zurlo
❘
Margaret Rippe
❘
Maria Valencia
❘
Mariela Gratero
❘
Mark Kreider
❘
Mary Grace Lewis
❘
Matt Salvatierra
❘
Olivia Lang
❘
Rachelly Crime
❘
Reyes Claudio
❘
Ruby Amezquita
❘
Shanelle County
❘
Stephanie Frias
❘
Stephanie Montero
❘
Stephanie Saroki de García
❘
Tess Lane
❘
Trevor Sorensen
❘
Yeime Valle
❘