Chief Financial & Operating Officer, Brilla Schools Network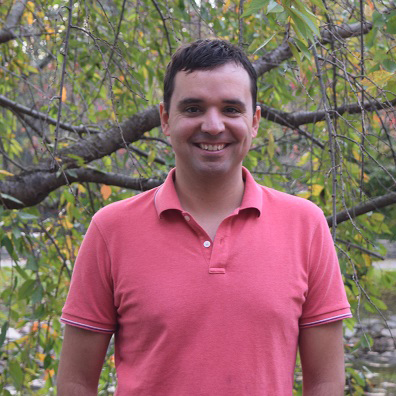 Be yourself, only make that self all that God wants it to be.
- Cornelia Connelly
Matt Salvatierra is the chief financial officer for Seton Education Partners, as well as the chief financial officer and chief operating officer for the Brilla Schools Network. Matt joined the Seton team after four years as the operations director for Cornelia Connelly Center, an independent, Catholic middle school serving girls from low-income families in Manhattan's Lower East Side. He began his career in education as a middle school teacher at Nativity Mission Center in New York City, and from there went on to work in a variety of settings—public, private and charter—all with the goal of breaking the cycle of poverty through education. He earned a bachelor of arts degree in religion from Harvard University, a master's degree in adolescent education from Fordham University, and another master's degree in educational leadership from New York University. He lives just north of the Bronx with his wife and three children.
[Former Employee] Jeff Kerscher
❘
[Former Employee] Robert Alexander
❘
Aaron Brenner
❘
Alexa Bonilla
❘
Amanda Zingone
❘
Brett Chappell
❘
Cecilia Gallagher
❘
Christina Reyes
❘
Dan Faas
❘
Danielle Schirripa
❘
David Morales
❘
Elizabeth Reckart
❘
Emilia Chornay
❘
Emily Brooks
❘
Emily Gilbride
❘
Fr. Mark Haydu
❘
Gisell Sierra
❘
Isabella Gadapee
❘
Jen Gowers
❘
Jolleen Wagner
❘
Kayla Keller
❘
Kelsey LaVigne
❘
Korleen Cosgrove
❘
Leonard Francisco
❘
Luanne D. Zurlo
❘
Margaret Nieto
❘
Maria Valencia
❘
Mark Kreider
❘
Mary Catherine Lancaster
❘
Matt Gaimari
❘
Matt Salvatierra
❘
Michael Carbone
❘
Michelle Lacouture Perry
❘
Navil Acevedo
❘
Peter Katcher
❘
Rachel Marchand
❘
Reyes Claudio
❘
Ruby Amezquita
❘
Sarah Meagher
❘
Shanelle County
❘
Stephanie Frias
❘
Stephanie Saroki de García
❘
Tess Lane
❘
Trevor Sorensen
❘
Yeime Valle
❘