Director of Elementary Content, Brilla Schools Network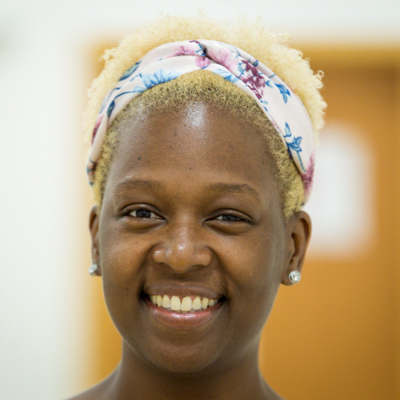 Be who you are, say what you feel. Because those who mind don't matter and those who matter don't mind.
- Dr. Seuss
Shanelle County is director of elementary content for the Brilla Schools Network. She has an undergraduate degree from Boston University and a graduate degree from Hunter College, both in public health. She spent six years with UNICEF managing key components of large initiatives aimed at reducing health disparities and improving educational outcomes in underserved and marginalized populations, specifically in adolescents and children. Shanelle chose to pursue a career in education because, she says, education is public health: educating hundreds of children on a daily basis to ensure that they have the knowledge to make great life decisions will result in a healthier population in the long run. She has been working in education for the last several years, serving as a classroom teacher, assistant principal, and instructional coach, and she takes pride in working with beautiful and intelligent children who are a daily reminder of her younger self. She hopes that in this new role she can impact teachers and leaders through high-quality, comprehensive, informative, and beautiful work.
[Former Employee] Jeff Kerscher
❘
[Former Employee] Robert Alexander
❘
Aaron Brenner
❘
Alexa Bonilla
❘
Amanda Zingone
❘
Brett Chappell
❘
Cecilia Gallagher
❘
Christina Reyes
❘
Dan Faas
❘
Danielle Schirripa
❘
David Morales
❘
Elizabeth Reckart
❘
Emilia Chornay
❘
Emily Brooks
❘
Emily Gilbride
❘
Fr. Mark Haydu
❘
Gisell Sierra
❘
Isabella Gadapee
❘
Jen Gowers
❘
Jolleen Wagner
❘
Kayla Keller
❘
Kelsey LaVigne
❘
Korleen Cosgrove
❘
Leonard Francisco
❘
Luanne D. Zurlo
❘
Margaret Nieto
❘
Maria Valencia
❘
Mark Kreider
❘
Mary Catherine Lancaster
❘
Matt Gaimari
❘
Matt Salvatierra
❘
Michael Carbone
❘
Michelle Lacouture Perry
❘
Navil Acevedo
❘
Peter Katcher
❘
Rachel Marchand
❘
Reyes Claudio
❘
Ruby Amezquita
❘
Sarah Meagher
❘
Shanelle County
❘
Stephanie Frias
❘
Stephanie Saroki de García
❘
Tess Lane
❘
Trevor Sorensen
❘
Yeime Valle
❘