Finance & Real Estate Manager, Brilla Schools Network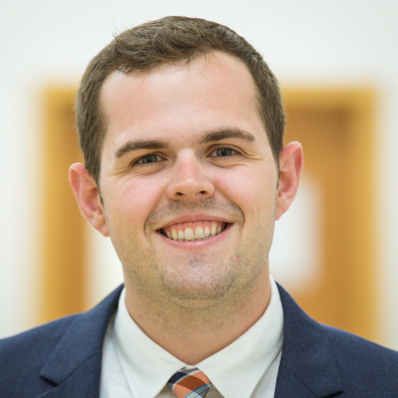 A wise man ought always to follow the paths beaten by great men, and to imitate those who have been supreme, so that if his ability does not equal theirs, at least it will savor of it.
- Niccolo Machiavelli
Trevor Sorensen serves as finance and real estate manager for the Brilla Schools Network, working to implement the strategic vision of the finance team. His work will support the Brilla Schools Network to double in size in the next ten years. Growing up in rural Nebraska, Trevor graduated from the University of Nebraska-Lincoln with a degree in finance and risk management. Following graduation, he moved to New York to work with undergraduate students at New York University. Since moving to New York City, Trevor has met his fiancé, become an active patron of the Met Museum, and clocked many hours running along the East River Park.
Aaron Brenner
❘
Adriana Lira
❘
Alexa Bonilla
❘
Alexandra Cohill
❘
Brett Chappell
❘
Christina Reyes
❘
Christy Mencia-Penalo
❘
Colleen Vaughn
❘
Dan Faas
❘
David Morales
❘
Dulce Salinas
❘
Elizabeth Reckart
❘
Emilia Chornay
❘
Emily Brooks
❘
Emily Gilbride
❘
Fr. Mark Haydu
❘
Gisell Sierra
❘
Isabella Gadapee
❘
Jacob Coonradt
❘
Jen Gowers
❘
Jessica Lovinsky
❘
Jolleen Wagner
❘
Juliana Odame-Labi
❘
Kayla Keller
❘
Kelly O'Brien
❘
Kelsey LaVigne
❘
Kevin Hanratty
❘
Leonard Francisco
❘
Luanne D. Zurlo
❘
Margaret Rippe
❘
Maria Valencia
❘
Mark Kreider
❘
Mary Catherine Lancaster
❘
Mary Grace Lewis
❘
Matt Salvatierra
❘
Michelle Lacouture Perry
❘
Peter Katcher
❘
Reyes Claudio
❘
Ruby Amezquita
❘
Shanelle County
❘
Stephanie Frias
❘
Stephanie Saroki de García
❘
Tess Lane
❘
Trevor Sorensen
❘
Ty Redmond
❘
William Bludgus
❘
Yeime Valle
❘