Superintendent, El Camino Network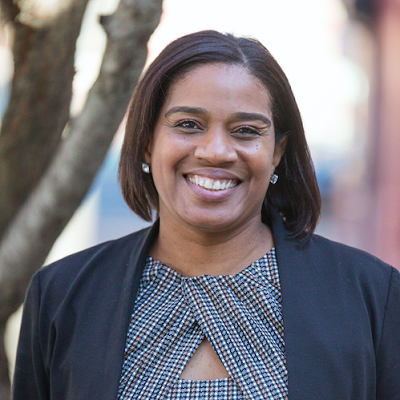 Christ has no body now but yours. No hands, no feet on earth but yours. Yours are the eyes through which he looks compassion on this world. Yours are the feet with which he walks to do good. Yours are the hands through which he blesses all the world. Yours are the hands, yours are the feet, yours are the eyes, you are his body. Christ has no body now on earth but yours.
- St. Teresa of Avila
Yeime Valle is the superintendent of Seton's El Camino Network. El Camino offers catechism and activity classes to children attending public school at three campuses in the South Bronx. El Camino also evangelizes the whole family through prayer circles, family faith nights, and community outings and events. Before becoming the superintendent, Yeime served as the director of operations at Brilla College Prep Charter School, a high-performing charter school located in the Mott Haven section of the South Bronx. She served as the El Camino staff manager and family engagement director from 2013 to 2016. Previously, Yeime was part of the founding operations team at East Harlem Scholars Academy, and she also served as the director of religious education for a parish in the Bronx from 2003 to 2007. Yeime earned a bachelor of business administration degree with a specialization in bilingual accounting from IHO Professional School in Panama. She lives in New York with her husband and their six children.
Aaron Brenner
❘
Amanda Zingone
❘
Brett Chappell
❘
Cecilia Gallagher
❘
Christina Reyes
❘
Dan Faas
❘
Danielle Schirripa
❘
David Morales
❘
Elizabeth Reckart
❘
Emilia Chornay
❘
Emily Brooks
❘
Emily Gilbride
❘
Fr. Mark Haydu
❘
Isabella Gadapee
❘
Jeff Kerscher
❘
Jen Gowers
❘
Jolleen Wager
❘
Kayla Keller
❘
Kelsey LaVigne
❘
Korleen Cosgrove
❘
Leonard Francisco
❘
Luanne D. Zurlo
❘
Margaret Nieto
❘
Maria Valencia
❘
Mark Kreider
❘
Mary Catherine Lancaster
❘
Matt Gaimari
❘
Matt Salvatierra
❘
Michael Carbone
❘
Michelle Lacouture Perry
❘
Navil Acevedo
❘
Peter Katcher
❘
Rachel Marchand
❘
Reyes Claudio
❘
Robert Alexander
❘
Ruby Amezquita
❘
Sarah Meagher
❘
Shanelle County
❘
Stephanie Frias
❘
Stephanie Saroki de García
❘
Tess Lane
❘
Trevor Sorensen
❘
Yeime Valle
❘