Deputy CFO/COO, Brilla Paterson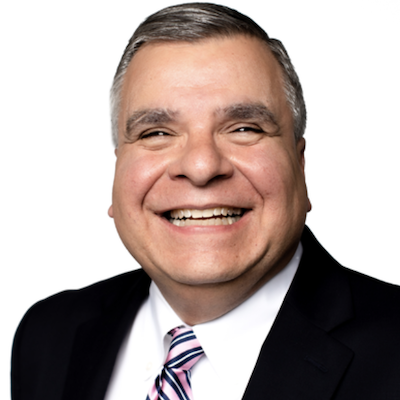 There is always light. If only we're brave enough to see it. If only we're brave enough to be it.
- Amanda Gorman
Charles Bozian is the deputy CFO/COO for Brilla Paterson. He comes from York College- City University of New York, where he has served as Vice President of Finance and Administration for over two years.  His responsibilities included overseeing finance and budgeting, human resources, public safety, facilities, and information technology. Previously, he worked at Big Brothers/Big Sisters of NYC where he served for nearly nine years as chief administrative officer with responsibility for all financial and administrative affairs, including financial control and planning; treasury functions; information technology; risk management; human resources and benefits; legal affairs; and building operations. Prior to Big Brothers/Big Sisters of NYC, Charles served as vice president of finance and administration for Macmillan Publishing for nearly ten years which capped a 25-year career in the book publishing industry.  Immediately preceding his position at Macmillan, Charles was chief financial and operating officer of Columbia University Press for six years. Charles' commitment to working with youth is demonstrated by his service on the Board of Trustees of the Brilla Public Charter Schools in the Bronx for the past six years.  He has also worked for many years on local charity efforts in the communities around his home in Ridgewood, New Jersey, and has coached in youth sports programs. He holds both a BS and an MBA in finance from Fairleigh Dickinson University and completed a three-year company-sponsored executive development program at Columbia Business School.
Aaron Brenner
❘
Ale Slingerland
❘
Alexandra Burchfiel
❘
Ana Vasquez
❘
Andrew Ketchum
❘
Ashley Del Rosario
❘
Catherine Birri
❘
Cathy Costigan
❘
Charles Bozian
❘
Christina Reyes
❘
Christine Warner
❘
Claire Dwyer
❘
Clare Fay
❘
Colleen Vaughn
❘
Cynthia Valencia
❘
Daniel Palombo
❘
David Mata
❘
David Morales
❘
Elizabeth Reckart
❘
Elliot Hachey
❘
Emilia Chornay
❘
Emily Brooks
❘
Emily Gilbride
❘
Emma Matheson
❘
Evan Vautour
❘
Fr. Mark Haydu
❘
Hannah Lafiosca
❘
Jack Morgan
❘
Jacob Coonradt
❘
Jenny Garcia
❘
Jenny Kibrick
❘
Jessica Lovinsky
❘
Jill Limongi
❘
Joe Dobrynski
❘
Jolleen Wagner
❘
Juliana Odame-Arhin
❘
Kate Myers de Vega
❘
Katie Hernandez Akers
❘
Kayla Keller
❘
Kenneth Burchfiel
❘
Kevin Hanratty
❘
Laura Barron
❘
Lena McGovern
❘
Logan Amster
❘
Margaret Rippe
❘
Maria Valencia
❘
Mariela Gratero
❘
Mary Grace Lewis
❘
Matt Salvatierra
❘
Michael Carbone
❘
Olivia Lang
❘
Rachelly Crime
❘
Reyes Claudio
❘
Ruby Amezquita
❘
Sandra Céspedes
❘
Shanelle County
❘
Stephanie Frias
❘
Stephanie Montero
❘
Stephanie Saroki de García
❘
Tanicqua Pryor
❘
Tess Lane
❘
Tony Crnkovich
❘
Trevor Sorensen
❘
Yeime Valle
❘
Zoranlly Burgos
❘