Recruitment Manager, Brilla Schools Network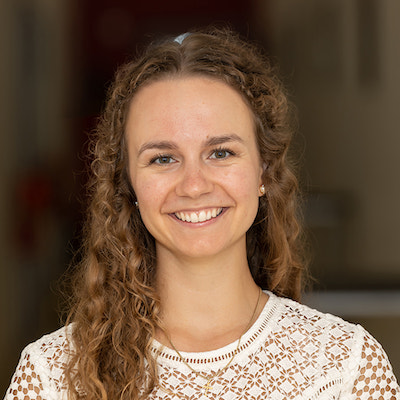 Education aims not only to communicate facts, but also to transmit a coherent, comprehensive vision of life, in the conviction that the truths contained in that vision liberate students in the most profound meaning of human freedom.
- St. John Paul II
Kayla Keller is a recruitment manager for Seton Education Partners. As such, she supports Seton's mission by seeking out well-formed persons to serve the scholars at Brilla as teachers and Seton Teaching Fellows. Kayla joined the talent and recruitment team after a year of serving the children and families of the South Bronx as a Seton Teaching Fellow, where she came to know and live Seton's mission in concrete ways. She has a deep appreciation for Catholic education, which she acquired when she earned her bachelor of science degree in biology from the University of Mary in Bismarck, North Dakota.  Kayla delights in exploring the wonders of New York City with her friends, taking quiet time to read and write, and being home with her family and dog in the great state of North Dakota.
Aaron Brenner
❘
Adriana Lira
❘
Ale Slingerland
❘
Alejandro Uribe
❘
Alexandra Cohill
❘
Ana Vasquez
❘
Andrew Ketchum
❘
Ashley Del Rosario
❘
Billy Bludgus
❘
Brett Chappell
❘
Cathy Costigan
❘
Christina Reyes
❘
Christy Mencia-Penalo
❘
Claire Dwyer
❘
Colleen Vaughn
❘
Dan Faas
❘
Daniel Palombo
❘
David Morales
❘
Derek Lyssy
❘
Douglas Minson
❘
Elizabeth Reckart
❘
Elliot Hachey
❘
Emilia Chornay
❘
Emily Brooks
❘
Emily Gilbride
❘
Fr. Mark Haydu
❘
Jack Morgan
❘
Jacob Coonradt
❘
Jenny Garcia
❘
Jenny Kibrick
❘
Jessica Lovinsky
❘
Jolleen Wagner
❘
Juliana Odame-Arhin
❘
Katie Hernandez Akers
❘
Kayla Keller
❘
Kellie Pairan
❘
Kenneth Burchfiel
❘
Kevin Hanratty
❘
Lena McGovern
❘
Logan Amster
❘
Luanne D. Zurlo
❘
Margaret Rippe
❘
Maria Valencia
❘
Mariela Gratero
❘
Mark Kreider
❘
Mary Grace Lewis
❘
Matt Salvatierra
❘
Olivia Lang
❘
Rachelly Crime
❘
Reyes Claudio
❘
Ruby Amezquita
❘
Shanelle County
❘
Stephanie Frias
❘
Stephanie Montero
❘
Stephanie Saroki de García
❘
Tess Lane
❘
Trevor Sorensen
❘
Yeime Valle
❘